Zambian court overturns ex-ruling MMD party ban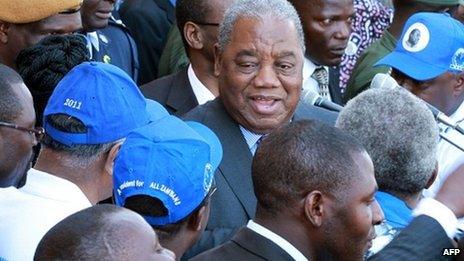 Zambia's High Court has overturned the banning of the country's main opposition party, the Movement for Multi-Party Democracy (MMD).
It was deregistered in March by a government body for failing to pay society registration fees going back 20 years - amounting to $75,000 (£50,000).
The court ruled that the punishment was excessive and said the party should have been fined instead.
The party holds a third of the seats in the Zambian parliament.
The MMD is one of Zambia's oldest political parties, sweeping to power in 1991 in the country's first multi-party elections.
Last year, it became the largest opposition party with 53 seats when it lost power to the Patriot Front of President Michael Sata.
All political parties in Zambia are obliged to register with the Registrar of Societies.
The BBC's Mutana Chanda in the capital, Lusaka, says the deregistration was widely seen by analysts as the new ruling elite's attempt to intimidate the opposition.
Related Internet Links
The BBC is not responsible for the content of external sites.