Italian abducted in Nigeria freed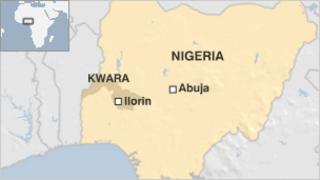 An Italian engineer kidnapped in western Nigeria has been freed, officials in Rome said.
Italian Foreign Minister Giulio Terzi expressed his "great satisfaction" with the release of Modesto di Girolamo, who was seized in Kwara state.
Officials did not release any details of the engineer's release.
On Thursday it was announced that a German engineer abducted in January in northern Nigeria had been killed during a failed rescue bid.
Edgar Fritz Raupach had been seized in the city of Kano.
Mr di Girolamo was kidnapped in the Kwara state capital Ilorin on Monday while supervising construction for a Turin-based public works company, Italian media reported.
It is not yet clear who his kidnappers were.
Mr Terzi praised Nigerian authorities for their "full co-operation" in securing his release.
Kidnappings are uncommon in Kwara but oil workers are often targeted for ransom in the south, and Islamist militants are active in northern Nigeria.
In March, a British and an Italian hostage were killed during an attempt to free them by UK and Nigerian forces.