Khartoum expels foreign aid agencies from eastern Sudan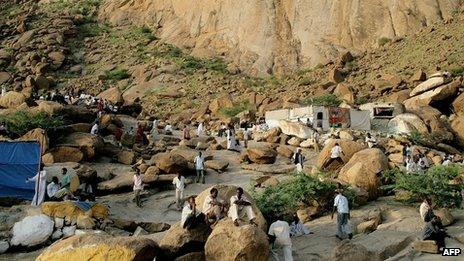 At least four aid organisations have been banned from working in the deeply impoverished eastern region of Sudan, sources have told the BBC.
They include Save the Children Sweden and Ireland's Goal, diplomats say.
An unnamed Sudanese official told the AFP news agency the aid groups had "failed in their planned projects".
A BBC reporter says Sudan has in the past restricted the work of foreign humanitarian agencies, accusing them of working to destabilise the country.
The BBC's James Copnall in Khartoum says eastern Sudan is a particularly sensitive subject for the Sudanese government at the moment because there are fears that a rebellion could break out again.
The area - which is made up of Red Sea, Gedaraf and Kassala states - has been peaceful for a number of years, after an agreement was signed with rebels.
But the region is particularly poor and underdeveloped region.
The head of one of the organisations concerned told the BBC he was intending to appeal against the decision.
An official at the Humanitarian Affairs Commission (HAC), who asked not to be named, told AFP the non-governmental organisations being told to stop working in the east were Save the Children Sweden, GOAL of Ireland, a Japanese humanitarian group and another Irish organisation.
"The HAC decided to expel four international NGOs working in eastern Sudan because they failed in their planned projects," the HAC source told AFP.
"Also, there is a weakness in these international NGOs," the source added, without elaborating.
The activities of the aid groups elsewhere in Sudan have reportedly not been restricted.
In 2009 President Omar al-Bashir was indicted by the International Criminal Court for crimes allegedly committed in Darfur, in the west of the country.
The next day 13 aid organisations were expelled from the country.
Senior Sudanese officials often accuse aid workers of collaborating with the ICC, and unnamed "foreign powers", our correspondent says.
Related Internet Links
The BBC is not responsible for the content of external sites.