Kenya's striking airport workers fired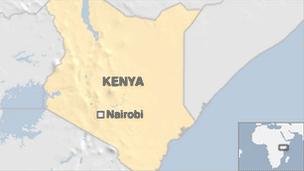 Striking Kenyan airport workers who failed to return to work on Monday have been dismissed, the Kenya Airports Authority (KAA) has said.
Some 1,300 airport staff went on strike on Friday demanding a pay increase.
According to the KAA, the dismissals affect about 50% of those who were striking at the main international airport in the capital, Nairobi.
A BBC reporter says police officers have been deployed to man the security operations at all the major airports.
"We take this opportunity to assure the general public that operations at all our airports have continued with no interruptions," Kenya's Daily Nation newspaper quotes the KAA statement as saying.
"The management have put into place contingency measures with the support of government agencies and other airport stakeholders."
Jomo Kenyatta International Airport in Nairobi is one of the busiest in Africa and is a major hub in East Africa for passenger and cargo flights.
Last month, the government sacked some 25,000 striking nurses - who were demanding better pay, allowances and working conditions - for failing to return to work.
But the BBC's Odhiambo Joseph in Nairobi says both sides went back to the negotiating table and the nurses' letters of dismissal were withdrawn.
Related Internet Links
The BBC is not responsible for the content of external sites.