Kenya terrorism police probe link to 7/7 bomber widow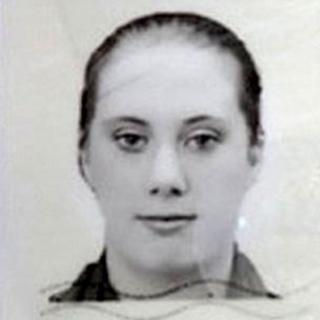 Kenyan police are seeking a terrorism suspect who has used identities including, it is believed, a widow of one of the 7/7 London suicide bombers.
The investigation is focused on a woman whose passport picture bears a strong likeness to Samantha Lewthwaite, widow of Germaine Lindsay.
The Metropolitan Police in London and the Foreign Office are not commenting.
But officials in both countries have not yet been able to rule out that the suspect and Ms Lewthwaite are the same.
Kenya's police commissioner, Matthew Iteere, told the BBC that police investigating alleged terror plots raided a home in Mombasa in late December, looking for a woman called Natalie Faye Webb. The name is thought to belong to another woman who was the victim of an identity theft.
The woman was not in the house, but officers recovered property and placed her on a watch list.
According to the Kenyan police, the white woman has three children and entered the country on a South African passport in January 2011 and may have already left.
However, there are questions about the woman's true identity because of her remarkably strong likeness to Ms Lewthwaite and the fact that she has three children.
Mr Iteere said the police were not aware if Natalie Faye Webb was Samantha Lewthwaite, but were co-operating with the Metropolitan Police.
Samantha Lewthwaite was married to Lindsay, one of the four British men who detonated home-made bombs in London on 7 July 2005. He killed half of the 52 victims on the day, when his device exploded on a packed London Underground train. Both were converts to Islam in their teens but apparently had received no formally recognised education in the religion.
Lindsay was indoctrinated into hating non-Muslims by a preacher who was jailed two years before the attacks. Ms Lewthwaite, originally from Aylesbury, Buckinghamshire, has never been accused of involvement in the attacks.
The pair married in 2002, having first met over the internet and then in person at a rally against the impending Iraq War.
In an interview after the 7 July attacks, Ms Lewthwaite said she had no idea what her husband had been planning.
Her father told the Times newspaper on Wednesday he had not been in contact with Ms Lewthwaite and did not know where she was, but said he did not think she could be involved in events in Kenya.
Extremism concerns
Authorities in Kenya have been tracking alleged extremists from Western Europe suspected of having joined up with al-Shabaab, the mujahideen group based in neighbouring Somalia.
Scotland Yard detectives have been assisting the Kenyan authorities amid increasing concerns about the activities of alleged British suspects in the region.
One 28-year-old Briton, Jermaine Grant, has been charged in Kenya with possessing illegal explosive-making material and plotting to explode a bomb. Mr Grant, originally from Newham in east London, was arrested in Mombassa in December but denies the charges.