DR Congo: Joseph Kabila wins majority in parliament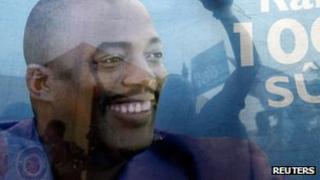 Official results from elections in the Democratic Republic of Congo have given President Joseph Kabila and his allies an outright parliamentary majority.
The electoral commission released the results two months after November's disputed elections.
They were the first Congolese-organised polls since the 2003 end of a war, which left four million dead.
Veteran opposition Etienne Tshisekedi - who has declared himself president - has called for a boycott of parliament.
International and local observers say the election was flawed - and Mr Tshisekedi has rejected the results.
The opposition wants a full recount of presidential and parliamentary votes. The announcement of the results had been postponed several times amid criticism of the counting process.
The BBC's Thomas Hubert in the capital, Kinshasa, says that, as on previous occasions, the news of the results came in the middle of the night on national TV.
The ruling People's Party for Reconstruction and Democracy and its allies took an absolute majority of about 260 seats in the 500-seat National Assembly while the opposition took about 110 seats.
Our correspondent says the numbers remain estimates because some small parties - and ones new to parliament - are yet to declare their political alliances.
President Kabila's allies say they are now certain of forming a majority government - although this is likely to take several weeks to form, our correspondent says.
Mr Kabila became president after his father, Laurent, was shot dead in 2001.