Mauritius profile - Leader
President: Ameenah Gurib-Fakim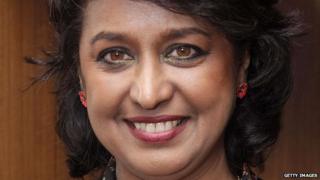 Ameenah Grib-Fakim was chosen as the country's first woman president in June 2015.
She was proposed by the prime minister's ruling coalition and approved by parliament.
At the time of her appointment, Dr Gurib-Fakim was director of the Mauritius-headquartered Centre for Phytotherapy Research (CEPHYR), which carries out research on plants for use in cosmetics, nutrition and therapy.
An alumni of the universities of Exeter and Surrey in Britain, she is also the chair of organic chemistry at Mauritius University, and has worked with the World Bank and other international institutions.
Dr Gurib-Fakim replaced Rajkeswur "Kailash" Purryag, who resigned when the new government of the Alliance LePep came to power in 2014.
The president's role is ceremonial and it is the prime minister who wields power. The previous government wanted enhanced presidential powers and had made this one of its main campaign issues.
Dr Gurib-Fakim's independent political leaning is in keeping with with Alliance LePep's promise to appoint an apolitical president.
She was born in 1959 and is from the country's Muslim group.
Prime minister: Sir Anerood Jugnauth
Veteran politician and former president Sir Anerood Jugnauth swept into office with a landslide victory over his predecessor and longstanding rival, Navin Ramgoolam, in December 2014.
Sir Anerood's centre-right Alliance Lepep won 47 seats out of 62 seats, to only 13 for the centre-left PTR-MMM coalition, which includes Mr Ramgoolam's Labour Party.
The win gave Sir Anerood, who previously was prime minister in 1982-95 and 2000-2003, his sixth term in the office.
After resigning from his last term as prime minister in 2003, he served as president for nine years.
But in March 2012 he stepped down to spearhead the opposition to Prime Minister Ramgoolam's plans for constitutional reform, in particularly a hotly debated proposal to strengthen the powers of the presidency.
In his victory speech, Sir Anerood said voters had "felt the danger" of the change, and promised to improve the economy.
Mr Ramgoolam, who had been planning to stand for the presidency himself, lost the seat he had held for 23 years.
Born in 1930, Mr Jugnauth studied law in the United Kingdom in the 1950s and launched his political career by joining the Mauritian Militant Movement (MMM) in 1971.
He left the party in 1982 to form the Militant Socialist Movement, which is currently led by his son, Pravind Jugnauth.