Comoros profile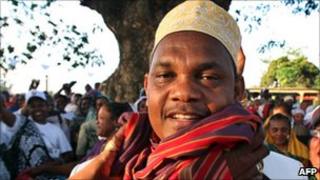 President: Ikililou Dhoinine
Ikililou Dhoinine took office in May 2011, after winning elections five months earlier.
Dhoinine served for five years as deputy to outgoing president Ahmed Abdallah Mohamed Sambi and was his chosen candidate in the December 2010 poll.
Official results give Mr Dhoinine 61% of the vote. The opposition said the poll was marred by massive fraud, alleging that ballot boxes were stuffed, voting papers stolen and opposition observers chased away from polling stations.
At his inauguration Mr Dhoinine pledged to "stop at nothing in the fight against corruption" and vowed justice would be meted out to all, including the rich and the powerful.
A pharmacist by training, Mr Dhoinine is the first president from the island of Moheli, an opposition stronghold whose residents have complained of exclusion.
The presidency of the union rotates between the three islands.