Somaliland sentences German to four years for porn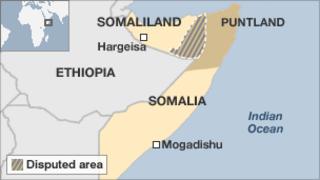 A German man has been jailed for four years for making pornographic films in the breakaway Somaliland republic.
A judge said Gunter Bischoss, 72, was guilty of unIslamic behaviour and also fined him $10,000 (£6,300).
"The evidence in this case has been exaggerated and I will appeal the verdict to the Supreme Court," AFP news agency quoted Mr Bischoss as saying.
A Somali woman who appeared in some of the home videos was also given a one-year jail term and a $900 fine.
'Never allowed back'
The BBC's Ahmed Said Egeh in the Somaliland capital, Hargeisa, says the trial was held outside the city in the prison of Mandhera for security reasons.
"After serving his prison term, he will be deported from Somaliland and never allowed back again," the judge said.
Somaliland has been relatively stable since it declared independence from Somalia in 1991 after the overthrown of Somali President Siad Barre.
Although the region is not recognised internationally, it has its own working political system, government institutions, currency, police force and judiciary.
Much of the rest of Somalia, which has suffered two decades of fighting and clan warfare, is now controlled by Islamist groups which have imposed strict Sharia law in recent years.