Concern over SA couple taken hostage by Somali pirates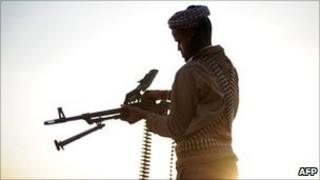 South Africa's authorities are becoming increasingly worried that they have not heard from the pirates who kidnapped a South African couple off the coast of Tanzania three weeks ago.
Bruno Pelizzari and his partner Deborah Calitz are the first South Africans to be captured by Somali pirates, officials said.
"We are praying that they are still alive," a spokesperson told the BBC.
The northern coast of Somalia has seen many pirate attacks in recent years.
Department of International Relations spokesperson Saul Molobi says his department is concerned that no ransom demand has been made.
"We are just waiting and hoping that they get in touch," he said.
The couple was captured by pirates while aboard a yacht with their friend, Peter Eldridge, who managed to escape and was rescued by EU naval forces.
Somalia has not had an effective central government for almost two decades.
For most of this time, the country has been at war and piracy has now become an attractive way of making money, with ransom payments reaching tens of millions of dollars.