Q&A: What do you do with a captured pirate?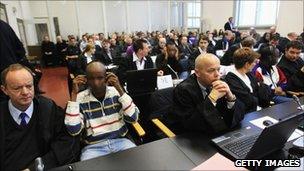 A number of Somali nationals have gone on trial in Africa, Europe and the Middle East, charged with committing piracy in the Indian Ocean.
The BBC News website examines the main issues surrounding their prosecution.
Related Internet Links
The BBC is not responsible for the content of external sites.