South Sudan plans mass return ahead of referendum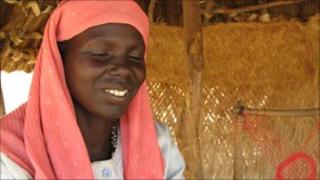 South Sudan is preparing to repatriate some 1.5 million southerners from the north and Egypt, ahead of a referendum due next January on whether the south should secede.
The proposals suggest returnees will travel on trains and buses, as well as boats down the River Nile.
Some two million people have already returned to the south since the end of a two-decade conflict in 2005.
However, some aid workers have questioned the plan's feasibility.
The BBC's Peter Martell in the southern capital, Juba, says if the proposals are implemented, thousands of people could be arriving each day to a grossly underdeveloped region struggling to cope with its current population.
He has seen a copy of the plan entitled "Come Home to Choose", drawn up by the south's humanitarian affairs and disaster management ministry.
It lists 11 different return routes.
The proposals stipulate that necessary requirements for returnees must include sufficient resources and security to make the movement possible, with an estimated budget of $25m (£16m).
The return of some 12,200 Sudanese living in Egypt is covered in its own plan.
Tension is high as the referendum draws near on whether Africa's largest country should be split in two.
There have been warnings of possible violence against southerners living in the north if the south, where most people are Christian or follow traditional religions, does vote to secede from the largely Muslim and Arab north.
On Monday, the Southern Sudan government accused the north of switching payments of oil revenue from US dollars to the local currency in violation of their peace accord.
The change deprives the south of its major source of foreign currency, restricting the goods it can import.
Sudan is sub-Saharan Africa's third biggest oil producer, and when the authorities in the north and the south signed their landmark peace agreement five years ago they agreed to split revenues from the industry.
However, while the bulk of the oil lies in the south, the north controls the refineries, the ports and the payments.
A selection of your comments in reaction to this story: