Tanzania lawyer at Rwanda genocide court shot dead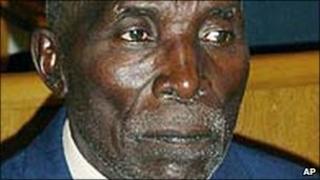 A senior Tanzanian defence lawyer at the UN-backed tribunal for Rwanda has been shot dead outside his home in Tanzania's main city of Dar es Salaam.
Jwani Mwaikusa, who also taught law at the University of Dar es Salaam, was killed as he drove into his compound on the outskirts of the town.
Police say his nephew and a neighbour were also killed on Tuesday night.
The attackers are reported to have ransacked the professor's car, taking a briefcase and some documents.
Mr Mwaikusa worked as a defence counsel for Rwandan businessman Yussuf Munyakazi who is being tried on genocide crimes at the the International Criminal Tribunal for Rwanda (ICTR), based in Arusha, northern Tanzania.
He successfully blocked the transfer of Mr Munyakazi's trial to Rwanda, saying he would not receive a fair trial there.
According to Tanzania's Citizen newspaper, there has been an increase in violent crime in Dar es Salaam recently.
Five people have been shot dead by armed robbers in the last two months, the paper reports.