Kenya launches text service to stop hate speech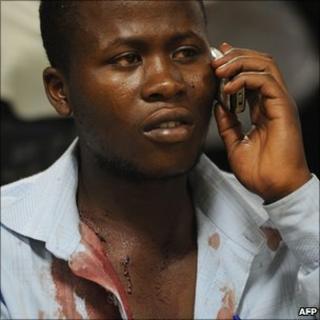 A new text service to report hate speech in Kenya has been launched ahead of a referendum on a new constitution.
The National Cohesion and Integration Commission, set up after the 2007 post-poll violence in which some 1,300 people were killed, will monitor it.
"If hate speech is reported, we will be able to respond within 12 hours," NCIC head Mzalendo Kibinja told the BBC.
Last month, three MPs were charged with inciting hatred during campaigning for the referendum due on 4 August.
They were arrested after six people died in a stampede when a grenade was thrown at a prayer meeting in the capital, Nairobi, organised by the "No" campaign.
Correspondents say hate speech - often spread via text - was also a serious factor in sparking the violence after the 2007 elections.
Mr Kibinja said some people still find it difficult to report their concerns to the authorities.
"Sometimes people give up, they don't want go to the police station because they think nothing will be done," he told the BBC's Network Africa programme.
NCIC's Millie Lwanga said the free SMS number - 6397 - was established thanks to $700,000 (£459,400) received from international donors, Kenya's Daily Nation paper reports.
The violence ended in 2008 when election rivals President Mwai Kibaki and Prime Minister Raila Odinga agreed to share power - and write a new constitution.
The coalition remains shaky but supporters of both men generally support the draft constitution.
The document provides for greater checks on presidential powers and more regional devolution.