Why attacks on aid workers may hurt the world's poorest
By Imogen Foulkes
BBC News, Geneva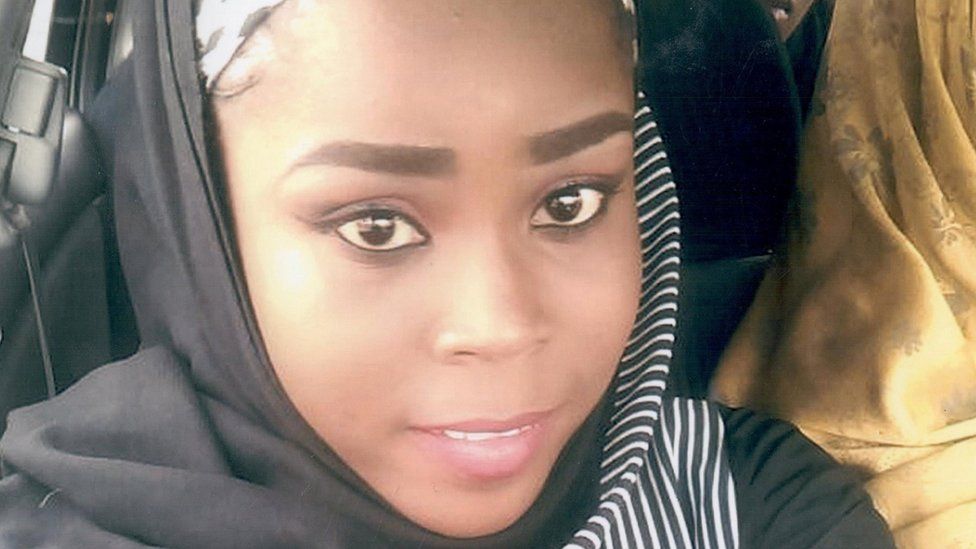 The brutal killing of a 24-year-old midwife in north-east Nigeria has shocked the international humanitarian community, raising concerns that aid to millions of people could be withdrawn.
On Sunday 14 October, journalists in Geneva were contacted by highly anxious officials at the International Committee of the Red Cross (ICRC).
The organisation had received a warning that a young Nigerian midwife who had been working in a Red Cross-supported health centre was about to be executed.
Hauwa Mohammed Liman was abducted in March in north-east Nigeria, together with two other health workers.
Behind the scenes, the ICRC worked for their release, but in September a first health worker, Saifura Hussaini Ahmed Khorsa, was killed. Journalists scrambled to report the ICRC's plea for mercy for the others.
In an unprecedented move, the Red Cross, an organisation which traditionally avoids the media spotlight, named the people holding Hauwa as the ISWAP, (Islamic State West African Province group), and begged for her life.
In vain. On Monday Hauwa, who had dedicated herself to bringing new life into the world, had her own young life snuffed out, in what the ICRC called "a despicable act of cruelty".
The killings will have far-reaching consequences. Two million people have been displaced by conflict in north-east Nigeria. In Borno state, of 700 health centres, 400 are closed. Doctors and nurses are leaving the region because of the danger.
Those who remain, some working like Hauwa and Saifura in ICRC-supported clinics, are overwhelmed by the numbers of patients.
Aid agencies in conflict zones constantly reassess security risks. The ICRC and others will be doing that in Borno state now.
"Our commitment to those affected by the conflict remains unwavering," said the ICRC's operations co-ordinator for Africa Mamadou Sow. "But we have to weigh that against the security of our staff.
Hauwa's death is not by any means the first time an aid worker has been deliberately killed.
"I am shocked, and I am full of sorrow for her family and colleagues," said Ciaran Donnelly, vice-president of the International Rescue Committee, which also works in north-east Nigeria.
"But I am not surprised. Aid workers have become increasingly targeted around the world."
In 2003, the bombing of the UN office in Baghdad killed 22 people, most of them aid workers. That day is sometimes deemed a "loss of innocence" for the humanitarian community.
"Gone are the days', one aid worker said, "when we can walk around conflict zones thinking we are protected by the UN's blue flag".
In 2017 alone, 139 aid workers were killed doing their jobs. A further 179 were kidnapped or seriously injured during attacks.
The reasons for killing people who come to conflict zones simply to help, are, senior aid officials say, very complex, and therefore difficult to address.
Modern conflicts, such as that in north-east Nigeria, or Syria, are often protracted, and involve multiple armed groups, many of which have little knowledge of or respect for the rules of war.
Some groups are sponsored by states, some are motivated by ideology, some are simply criminal gangs looking to make money from kidnapping, or stealing aid supplies. Some are all three.
"This makes a very complex environment," says Mamadou Sow, "where respecting human life is not a priority."
Ciaran Donnelly suggests that whereas in earlier conflicts it was often in the interests of the warring parties to gain the loyalty of the local population, that has changed.
"Now the concerns of the civilian population are a very distant second place to ideological objectives. We see armed groups waging essentially a kind of campaign of total destruction."
Some said aid workers were in reality spies, others that they were dumping outdated food on local people, or that they were trying to impose alien cultural values.
Most chilling of all, some groups suggested attacking aid workers was an entertaining perk for young fighters who rarely got paid.
These perceptions do not entirely fit with the fact that many of the aid workers who are killed, like Hauwa and Saifura, are local themselves, helping their own communities.
Nevertheless aid agencies have a huge task ahead finding safe ways to work. But neither Ciaran Donnelly nor Mamadou Sow believes increased security is the answer.
"We don't want to 'bunkerise' ourselves," says Mr Sow. "Or to subcontract the risks to others."
"It's tempting to say we need armed escorts," adds Mr Donnelly. "But that just increases the risk."
Instead, long hours of work will be put into talking to local communities, reaching out to leaders, and establishing trust, especially among young people already in or tempted to join an armed group.
"We need to find innovative ways of engaging youth," says Mr Sow.
For now though, his first task is to travel to Nigeria, to mourn with Hauwa's family, and with the Red Cross team there. The second time in three weeks that the ICRC has had to make such a journey.