Where are heterosexual civil partnerships legal?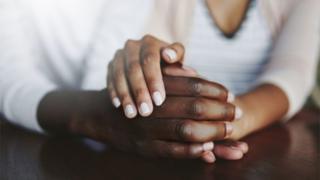 The UK's Supreme Court decided on 27 June to make civil partnerships available for heterosexual couples as well as same-sex couples,
In a civil partnership, a couple is entitled to the same legal treatment in terms of inheritance, tax, pensions and next-of-kin arrangements as marriage.
Some, such as the UK couple who challenged the ban on civil partnerships for heterosexual couples, see traditional marriage as a patriarchal structure that "has held women back".
Civil partnerships are referred to under different names in different countries around the world.
Some call them civil unions, whilst other prefer to label them as domestic partnerships.
But where are heterosexual civil partnerships permitted around the world?
What's the situation in other European countries?
The picture regarding civil partnerships varies greatly across Europe.
Some countries have made their civil partnerships gender-neutral - that is to say, applicable to both same-sex and heterosexual couples. Others have restricted civil partnerships to same-sex couples only, and a few have scrapped the concept of civil partnerships after making same-sex marriage legal.
In France, the civil solidarity pact gives both same-sex and heterosexual couples the right to enter into a civil partnership. These "pacts" give couples many of the same legal benefits as married couples, but they are easier to annul during the divorce process.
Similar gender-neutral civil partnerships exist in the Netherlands (since 1998), Belgium (since 2000), Luxembourg (2004), Andorra (since 2005), Greece (they were originally set up for opposite-sex couples in 2008, however they have been gender-neutral since 2015), Gibraltar and Malta (since 2014), Cyprus (since 2015), and Estonia (since 2016).
On the other hand, a number of European countries used to have civil partnerships for same-sex couples only, but got rid of them when they legalised same-sex marriage.
Denmark was the world's first country to introduce civil partnerships for same-sex couples in 1989, scrapping the concept when it introduced same-sex marriage in 2012.
Other Nordic countries (and Germany and Ireland) carried out similar processes, legalising civil partnerships but scrapping them when marriage for same-sex couples was legalised.
---
What does a civil partnership offer?
Legal and financial protection for both parties in the event of the relationship ending, like in marriage
It is free of the religious connotations of marriage
Some object to marriage as an institution and its associations with property and patriarchy
---
What's the situation in the Americas?
In the US, laws regarding civil partnerships (known as "civil unions" or "domestic partnerships") are passed at a city or state level.
New York City has offered domestic partnerships to both same-sex and opposite-sex couples (if they above 18 and resident in New York City) since 1997, while San Francisco has given legal recognition to the ''domestic partnership'' of homosexuals and unmarried heterosexual couples since 1989.
In California as a whole, domestic partnerships have existed for same-sex couples and for opposite-sex couples in which one person is above the age of 62 since 2000. Similar laws exist in the states of Washington and New Jersey.
In the states of Colorado, Hawaii, Maine and Maryland, gender-neutral civil partnerships are legal.
In Brazil, co-habiting couples have similar rights to married couples, but they do not have the automatic right of inheritance.
In Ecuador, civil unions between two people were legalised by the 2008 constitution, without any reference made to gender, opening the option to both heterosexual and same-sex couples. Uruguay permitted gender-neutral civil unions from 2008 too.
Other countries that permit gender-neutral civil unions
In South Africa, same-sex and heterosexual couples can register their relationships as either marriages or civil partnerships, with no legal difference.
In Israel, a heterosexual couple are can enter a civil union-type agreement, where they are said to be "known to the public," granting them legal rights without having to get married.
Same-sex marriage is now legal in 26 countries around the world.