Does your holiday pass the human rights test?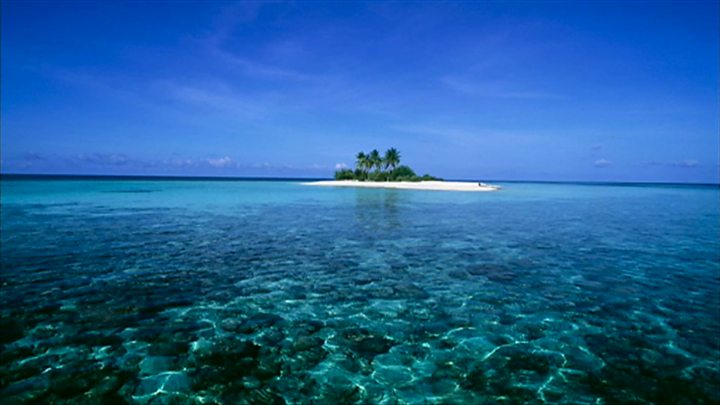 In many pictures, the islands that make up the Maldives are so beautiful that they almost look unreal.
The balmy island nation is replete with coral reefs, sea life and sandy lagoons - and has the tourist stats to match.
This week brought trouble in paradise, however. The president refused to honour a Supreme Court order to release jailed opposition leaders, and declared a state of emergency.
The move was condemned internationally, and some observers said tourists should boycott the country on human rights grounds.
Their argument begs the question: Should we all pick our holiday destinations for their ethical credentials? (And would anywhere stand up to scrutiny if we did?)
A long way from paradise
UK-based agency Responsible Travel sells trips to tourists who want to see the world without furthering social injustice, or harming the environment.
Its CEO Justin Francis has been pondering these dilemmas since the company's launch in 2001.
He notes that while the tourism industry has a vested interest in painting places like the Maldives as "paradise", the truth can be less pleasant - and eventually it comes out.
"It's hard to hide the truth from tourists," he says. "I may never see the sweatshop that makes my T-shirt. But if you travel there, you meet someone, the taxi driver or whoever... The things they don't want you to see, you will hear."
That includes environmental horrors as well as potential rights violations. In 2012, the BBC's Simon Reeve filmed a huge island waste dump in the Maldives, which he described as "gobsmacking".
How do you make sure your holiday is ethical?
Mr Francis says that Responsible Travel "promotes holidays, not countries". That's partly because it's hard to find a single destination with a spotless record on human rights, animal rights, and the environment.
He cites America as an example, asking: "Should we boycott the US because they pulled out of the Paris climate accord?"
Furthermore - and more encouragingly - he believes tourists have the power to travel responsibly, even in destinations with poor rights records.
His two key questions for informed travellers are: Will my holiday be enjoyable, and will it benefit local people?
It's also wise to educate yourself about tourist scams in your destination of choice. In Bali, for example, the rise in travellers keen to "give something back" has spawned orphanages which exploit children for profit.
Luke McMillan of the British charity Tourism Concern, which promotes ethical travel, thinks the best tourism is "organised by people who believe in improving local communities, through increasing employment... and investing some of their profit to improve things, such as infrastructure".
Can you ever avoid funding a government?
In reality, you will inevitably fund the government when you visit a country - even if it's just through airport taxes, or those paid by local businesses. For some people, that's reason enough to shun anywhere with a repressive regime.
But others would argue that if you're putting money into local people's hands, that mitigates the impact. Karen Simmonds, managing director of London travel agency Travel Matters, is one of them.
"You can still make a positive contribution to people living under difficult regimes," she told the BBC. "I think tourism can be that force for good. We can all serve and steward [the world] and learn from each other."
It's worth considering that a burgeoning tourism industry is labour-intensive, and creates employment for a country's least formally-skilled people. The World Travel and Tourism Council estimates that one in 10 jobs globally is underpinned by the sector. And whatever their level of schooling, locals have an asset visitors value - a deep understanding of their own culture and environment.
When the facts change...
Sometimes a country's situation changes, of course. Myanmar, also known as Burma, is a case in point.
It's the only country Responsible Travel has ever boycotted, and the reasons were twofold: Firstly the elected leader Aung San Suu Kyi, who was under house arrest, had called for an international boycott, and the company wanted to honour that. Secondly, Myanmar's military rulers owned most of the tourist infrastructure, meaning travellers would enrich the junta, not the local Burmese.
Then in 2010, Ms Suu Kyi was released - and a year later her party said it would welcome "visitors who are keen to promote the welfare of the common people".
Responsible Travel started sending tourists again, even though the military still had a powerful grip over parliament.
Since 2017 that decision has been complicated by the bloody crackdown against Myanmar's Rohingya people - a persecuted ethnic minority - in response to militant attacks by an insurgent group. More than 740,000 have fled to neighbouring Bangladesh, bringing tales of mass murder, rape and torture - all of which the government denies.
Mr Francis says customers have raised "strong feelings which I share" about the appalling situation there.
However, he adds: "It would be completely wrong to assume everyone in Burma agrees with what the government is doing." Keep up the boycott, he argues, and you're "persecuting a people for their government".
Doesn't all this cross-checking take the fun out of travel?
Tourists who want to leave responsibility behind them may not be keen on all this question-asking.
So here's a selfish benefit for those who need one: What many travellers want most is an authentic experience of their host country, and when tourists are considerate and intellectually engaged, locals are far more likely to share their lives, culture and history.