Development vs democracy in Africa: Ask your questions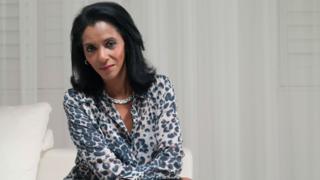 While many African economies are seeing impressive growth rates, some countries are still fraught with political unrest and violence. Conventional wisdom says economic development often leads to greater democracy. Will political and civic freedoms inevitably follow from inclusive and sustainable economic growth or will Africa end up richer but not freer?
Zeinab Badawi will chair a BBC Global Questions discussion in Kigali, Rwanda and we want your questions.
Should Africa focus on building peace, stability and economic development for all of its citizens before trying to establish multi-party democracy? How can Africa's current growth deliver political reform?
A high-level panel from the worlds of politics, business and civil society will take questions from a pan-African audience and from you online and through social media.
Send your question or comment via the form below in 50 words or less.
You can also contact us in the following ways:
WhatsApp: +44 7497 371629