Have you avoided a major accident or attack? Tell us your story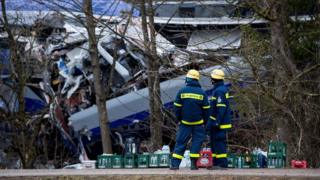 Several school children would have been on board two passenger trains which crashed into each other in southern Germany, killing 10 people and injuring several others, were it not for the fact that they had been given a holiday because of a local carnival.
Have you avoided an accident or attack because your plans changed at the last minute? Or were you unable to stick to your original plans?
How did this "escape" change your life? Were you determined to carry on as normal or have you made changes to your life as a result?