Lissadell estate: Sligo council to share legal bill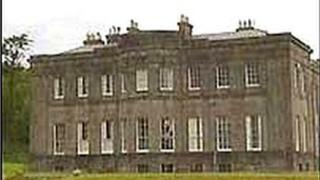 The Irish Supreme Court has ruled that Sligo County Council must pay three-quarters of the estimated 7m euros legal bill.
The move arose from the row over public rights of way at Lissadell Estate. Three of the four routes on the land were judged not to be rights of way.
A route, with access to the coast, was deemed a public right of way.
Lissadell House was the ancestral home of the Gore-Booths and was referred to in a poem by W B Yeats.
The full cost of the High Court and Supreme Court legal action is estimated to be 7m euros (£5.8m).
Lissadell House was bought by Constance Cassidy and her husband Eddie Walsh in 2003 for 4m euros (£3.3m).
The couple spent 9m euros (£7.5m) restoring it and took legal action after the council passed a motion amending the county development plan to include rights of way through the estate.