EBay removes Holocaust memorabilia listings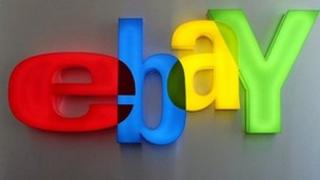 EBay has apologised and removed from sale about 30 items of memorabilia from the Nazi Holocaust, following an investigation by a UK newspaper.
The Mail on Sunday said it had found "dozens" of items related to the Holocaust on the site last week.
Among them was a uniform said to belong to a Polish baker who died at Auschwitz for $18,000 (£11,200), it said.
The online auction site apologised and said it had made a donation of $40,000 (£25,000) to charity.
The Mail on Sunday said other items listed included shoes and a toothbrush said to have belonged to concentration camp victims and Star of David armbands used to mark out Jews for persecution.
'Not allowed'
It said it had alerted eBay and the online auctioneer had removed 30 items from sale.
The newspaper said eBay had been unable to say how long such items may have been for sale on its website.
EBay said: "We are very sorry these items have been listed on eBay and we are removing them.
"We don't allow listings of this nature, and dedicate thousands of staff to policing our site and use the latest technology to detect items that shouldn't be for sale.
"We very much regret that we didn't live up to our own standards. We have made a donation to charity to reflect our concern."
Six million Jews were killed by the Nazis and their collaborators during the World War Two Holocaust. The Nazis also murdered and imprisoned millions of others, including Romany Gypsies, homosexual people, and disabled people.