China: Your questions to John Simpson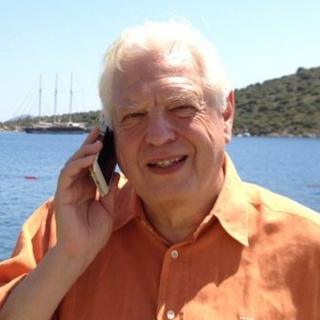 China's position as a global economic power has concerned many around the world, including those in the West.
The worry is that China, still regarded as a notionally Marxist-Leninist state, will use its huge economic weight to threaten liberal Western values.
John Simpson, World Affairs Editor for BBC News, recently interviewed China's Foreign Ministry Spokesman, Hong Lei. It was the first time in at least 20 years that the BBC has conducted an interview with such a high profile political figure in Beijing.
John answered your questions about his interview with Hong Lei in a Twitter Q&A session. He also took questions on China's relationship with the West, its domestic and foreign policies and its new leadership.
Here is an edited version of the session - #AskJohnSimpson - which was held on Tuesday 30 July 2013.
Question from Jayson via email: If politburo has moved from Maoist policies, why are citizen journalists jailed for reporting inequality #AskJohnSimpson
John answers: China backs regimes West finds repugnant, jails critics. Clearly now thinks co-existence,co-operation is way forward #AskJohnSimpson
Question from Hamas via email: How much will increase in wages of Chinese labourers affect the Chinese economy and the rest of the world?#AskJohnSimpson
John answers: It's no longer home of cheap labour. Foreign companies switching. Like Japan, UK, it must switch to high tech production #AskJohnSimpson
Question from @Yodanfowell: is the Chinese yuan set to become the new reserve currency of the world, replacing the dollar?
John answers: No. But yuan will certainly be more important & used more, just not sole reserve currency #AskJohnSimpson
Question from @chrisorton2011 : Hi John, what do you think that China will do about North Korea? Can the issue be resolved?#AskJohnSimpson
John answers: China already less supportive of NKorea, finds it embarrassing. Also understands NK posturing not as dangerous as seems. #AskJohnSimpson
Question from: @familyechoes: How should we help China develop better environmental controls and protections?#AskJohnSimpson
John answers: Encouraging better environmental care, better human rights, is the price for better relationship with West China wants .#AskJohnSimpson
Question from @_JoalGo: Where do you see China and the West in 10 years time - do you think there will be a power shift? #AskJohnSimpson
John answers: If we're lucky, China more democratic & as close to West as Japan is. If unlucky, China divided & chaotic #AskJohnSimpson
Question from @omed_mustafa: Are there any other countries that can rival China in exports? #AskJohnSimpson
John answers: No. China unlikely to continue at same level indefinitely with costs & wages growing but hugely important #AskJohnSimpson
Question from @pauljackman: What does Hong Lei think is our (UK) greatest cultural misconception about China and its citizens?#AskJohnSimpson
John answers: Chinese officials always say we are too quick to criticise without understanding realities of China's political position #AskJohnSimpson
Question from @0zzym: Will the World Wide Web eventually bring down China's government, like we've seen in Middle East?#AskJohnSimpson
John answers: Web heavily restricted in China, so unlikely. Upsurge of views and complaints a definite threat. #AskJohnSimpson
Question from: @dictator_news: Is China's two child policy a good modern idea in an overpopulated world or a human rights issue? #askjohnsimpson
John answers: World owes China huge amount for restricting population growth but it brings ethical & practical problems #AskJohnSimpson
Question from @UNAWales: What impact is increasing Chinese investment in Africa having on African nations and Chinese relations?#AskJohnSimpson
John answers: Good for Africa to get Chinese investment. Bad for corruption, ecology & encouragement of despots #AskJohnSimpson
Question from @purpleline: Why is corruption such a big problem in China? #AskJohnSimpson
John answers: It's always a big problem when closed societies suddenly come into money & proper controls are non-existent #AskJohnSimpson
Question from @mikepjba: The Chinese have embraced capitalism but when will they embrace democracy? #AskJohnSimpson
John answers: My dissident Chinese friends think elected parliament only 5-7 years away. #AskJohnSimpson
Question from @Eagleeye47: Will people of China get right to express views freely & frankly without censoring by the state or party ? #AskJohnSimpson
John answers: It's the only way China can move forward. New leadership knows that, but very hard to manage #AskJohnSimpson
Question from @bestdogadvice: Weighing up all the factors, is China really a democracy? #AskJohnSimpson
John answers: Not at present, when so many people are silenced. But leading dissidents are surprisingly optimistic. #AskJohnSimpson
Question from @Eagle_force_555: How influential was UK's sovereignty transfer of Hong Kong on the Chinese economy since then? #AskJohnSimpson
John answers: HK highly influential on China, less on economy than politically. Cld be major influence in the future #AskJohnSimpson
Question from @AndrewCursons: Is it likely that the Chinese mass production system will degenerate like ours due to higher wages? #AskJohnSimpson
John answers: Higher wages & better conditions seriously affecting China's output. Forced to go upmarket just like Japan #AskJohnSimpson
Question from @MikeWDraper: How do Chinese place a value on opinion about them from international minnows like us?#AskJohnSimpson
John answers: Britain certainly not minnows in China's view, seen as highly influential. British attitudes count in China #AskJohnSimpson
Question from @nzpilotdude85: Why is the Chinese government so supportive of moving away from China and buying land elsewhere?#AskJohnSimpson
John answers: Chinese govt knows people always want to spread themselves. 60% of millionaires say want to leave China #AskJohnSimpson
Question from @chrisvstumour: Is there any situation which would provide the impetus for multi party politics in China #AskJohnSimpson
John answers: Leading Chinese dissidents now believe the stage is set for multi-party democracy in maybe 5, 7, 10 years #AskJohnSimpson