Marine death in Afghanistan 'of natural causes'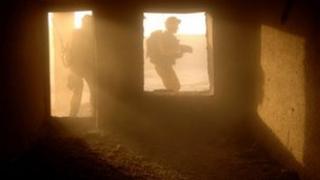 A Royal Marine commando has died of what is believed to be natural causes while on duty in Afghanistan, the Ministry of Defence says.
The marine, who has not yet been named, died on Monday and his next of kin have been informed.
An MoD spokesman said: "Our thoughts and prayers are with his family at this very difficult time."
His death brings to 433 the number of British service personnel who have died in Afghanistan since 2001.