Phone hacking: Tom Crone arrested in south-west London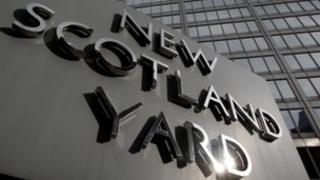 News International's former legal adviser Tom Crone has been arrested at his home in south-west London by police investigating phone hacking.
The 60-year-old was arrested on Thursday on suspicion of conspiring to intercept communications contrary to Section 1 of the Criminal Law Act 1977.
Mr Crone, who has denied committing any offence, was interviewed before being bailed until October.
Scotland Yard launched Operation Weeting into phone hacking last year.
After Mr Crone was released by police, his solicitor Henri Brandman said: "My client has fully assisted the police in their enquiries. He categorically denies the commission of or involvement in any criminal offence. Neither he nor I will be making any further public statement."
A total of 25 people have been arrested so far in the Weeting inquiry, which runs parallel to an inquiry into corrupt payments by journalists to public officials.
Last month it was announced that eight people, including Rebekah Brooks and Andy Coulson, would face a total of 19 charges relating to phone hacking.
The two ex-News of the World editors are to be charged in connection with the accessing of murdered schoolgirl Milly Dowler's phone messages.
They are among seven of the now-defunct paper's former staff facing charges of conspiring to intercept voicemails.
The phone-hacking allegations led to the closure of the News of the World in July 2011 and the setting up of the Leveson Inquiry into press ethics.