Second man charged with assisting terrorism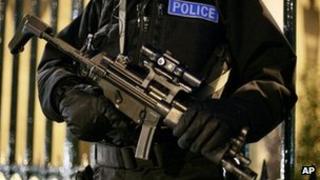 A 24-year-old man has been charged with intending to assist acts of terrorism, Scotland Yard said.
Mohammed Shafiq Ali, of east London, is also accused of possessing a document called 44 Ways to Support Jihad, written by former terror chief Anwar al Awlaki.
It follows the charging of another man, Mohammed Shabir Ali, 24, from east London, with terrorism offences.
He is also accused of possessing the same document by al Awlaki.
Mohammed Shabir Ali also faces charges of assisting another person to commit acts of terrorism.
His offences are alleged to have taken place between 20 August, 2008 and 21 June last year.