Weekend World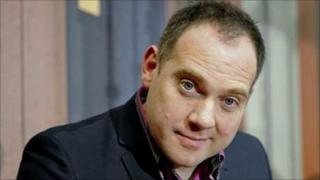 A lively look at viewers' comments on World News programmes and a brief snapshot of what's coming up at the weekend.
Presented by award-winning BBC broadcaster Paddy O'Connell, Weekend World is a sometimes irreverent and always lively look at viewers' comments on BBC World News programmes and world issues in general.
Paddy will present the audience with an exclusive snapshot of programmes being shown over the coming weekend on BBC World News.
Global Minds
If you would like to let the BBC know your thoughts on Weekend World or any of its programmes and web pages, you can join Global Minds, the BBC's international audience community.
With members from over 200 countries across the world, you'll get the chance to take part in surveys and web chats with BBC programme makers, and read exclusive blogs from BBC presenters.
It's free to join - just sign up and start shaping the BBC's programmes today.
Weekend World is broadcast on Fridays at 1640, 1840 and 2140 GMT, and on Saturdays at 0010, 0710, and 1210 GMT.