Arab uprising: Country by country - Saudi Arabia
What happened?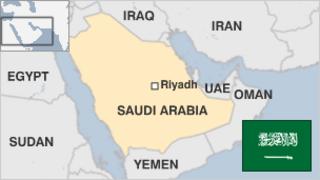 Since the Arab Spring uprisings began, relatively small numbers of Saudis have dared to take to the streets to call for reforms and for grievances to be addressed.
The government sought to discourage dissent by extending additional benefits worth around $127bn to citizens.
But in March 2011, it reaffirmed the ban on protests after several took place in the capital, Riyadh, and in Eastern Province, home to a Shia majority that complains of discrimination at the hands of the Sunni ruling family.
Since then, hundreds of people have been arrested and dozens reportedly remain in custody. Specialised Criminal Courts, set up for terrorism cases, have been used to try opposition and human rights activists on various charges including "disobeying the ruler".
Where are we now?
Despite the crackdown, demonstrations in Shia towns and villages of Eastern Province, and elsewhere by reform advocates, women's rights activists and relatives of security detainees have continued sporadically.
The security forces are alleged to have used excessive force against demonstrators. About 10 have reportedly been shot dead in Eastern Province. Officials say troops have opened fire when confronted by armed people - something denied by opposition activists.