BBC News World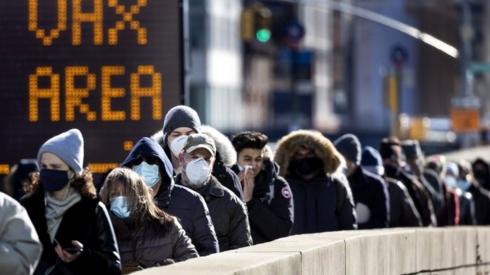 Top Stories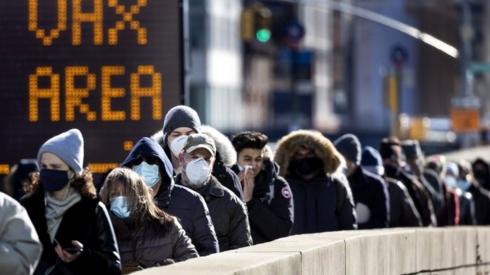 Featured Contents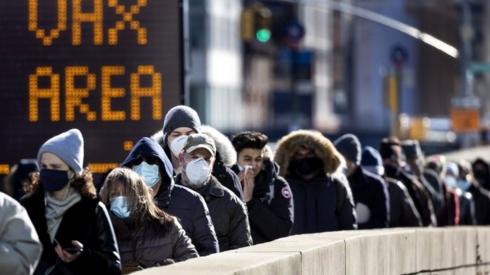 Latest Updates
Video footage shows anti-coup demonstrators running to avoid tear gas fired by police.

Tanzania nuns and priests dying 'with Covid symptoms'

Athuman Mtulya

BBC News, Dar es Salam

Image caption: The Catholic Church in Tanzania has been outspoken about what it sees as a hidden epidemic

Sixty nuns and 25 priests have died in Tanzania in the last two months after showing symptoms of coronavirus, the Catholic Church in the East African nation says.

The church, which has been outspoken about coronavirus before in one of the few countries in the world not to publish its virus data, warned Tanzanians to take Covid-19 precautions more seriously.

President John Magufuli has previously played down the virus and refused to take measures to curb its spread - and last month the health minister said that Tanzania had no plans to vaccinate.

But Father Charles Kitima, secretary of the Tanzania Episcopal Conference (TEC) - an official assembly of Catholic bishops, said the Covid-19 threat was alive in Tanzania.

"It is upon every one of us to make sure that we take all the required precautions and protect ourselves and others, especially the elderly and those with pre-existing health conditions," he told a press conference in Dar es Salaam.

Image caption: Fr Kitima said the church was not allowed to test for Covid-19 at its 500 health centres

Fr Kitima said the church could not say whether the deaths of the clergy had been caused by coronavirus as they had not been tested, though they had all shown signs of Covid-19, including "respiratory challenges".

"People are not tested. That's a big challenge. The church has about 500 health centres across the country but we are not allowed to test and we don't have the equipment to do so," he said.

Fr Kitima said the church had noted a recent change in tone from the government as far as Covid precautions were concerned, but said that a number of people were still not observing the restrictions as no punitive measures were being taken against them.

This is the second time this year that the church has spoken out about the threat of the pandemic in the country, saying in January it had noticed a spike in deaths in its parishes.

Tanzania has not issued any statistics on Covid-19 since May last year.

The World Health Organization (WHO) has pleaded for the country to do so – and review its position on the vaccines currently being rolled out through the Covax distribution scheme.

You may also be interested in:

Rwanda receives first batch of Covax vaccines

Samba Cyuzuzo

BBC Great Lakes

Image caption: The Covax scheme aims to reduce the divide between rich countries and poorer nations unable to buy doses.

Rwanda has received its first batch of Covid-19 vaccine doses from the UN-backed Covax distribution initiative which it will use to immunise people identified as priority risk groups.

The country received 240,000 doses of the Oxford-AstraZeneca vaccine, and with a further 102,960 doses of Pfizer vaccine expected to arrive later in the day, according to the health ministry.

Doses of the two vaccines would be used to immunise a total of 171,480 from Friday, the ministry said.

Rwanda expects to receive the total of 1,098,960 doses of both the AstraZeneca and Pfizer vaccines.

"Our target is to vaccinate 30% of our population by the end of 2021, and 60% by the end of 2022," Health Minister Daniel Ngamije said.

Rwanda has reported more than 19,000 cases of Covid-19 and 265 death.

Last month, the country started vaccinating "high risks groups" using the Pfizer vaccine "acquired through international partnerships in limited quantities", the health ministry said.

Ambulance occupants killed in Burkina Faso landmine

Image caption: Attacks in Burkina Faso have caused more than 1,000 deaths and forced millions from their homes

At least five people, including a pregnant woman, have been killed in Burkina Faso when the ambulance they were travelling in was destroyed by a landmine.

The ambulance was carrying the woman, her husband, a girl and two other women.

Officials say the incident happened in Gaskindé, close to the border with Mali - an area that has seen repeated attacks by militants linked to al-Qaeda and the Islamic State group.

Jihadist violence in the north and east of Burkina Faso has taken more than 1,000 lives and forced about a million people from their homes in recent years.

You may also be interested in:

Ghana and UK sign post-Brexit trade deal

Banana growers had been hit by stiff tariffs

Image caption: In January a shipment of bananas arriving into Portsmouth from Ghana was charged a tariff of £17,500

Ghana and the UK have signed a new trade agreement worth £1.2bn ($1.6bn) that will allow free access and tariff reductions for certain goods between the countries.

Before Brexit, the UK was automatically part of any trade deal the European Union had negotiated with another country.

In its negotiations to leave the EU, the UK government managed to roll over most of the third-country trade deals it had as part of the union, but that did not include Ghana's - meaning importers faced tariffs and extra paperwork.

For example, in January a shipment of bananas arriving into Portsmouth from Ghana was charged a tariff of £17,500.

This meant the UK was no longer a profitable market for Ghanaian banana producers.

But now Ghanaian products including bananas, tinned tuna and cocoa will benefit from tariff-free access to the UK.

The UK's exports, including machinery, electronics and chemical products, will also benefit from a reduction in import duty taxes.

"This deal secures tariff-free access for products that British shoppers love - and supports jobs in Ghana - paving the way for further economic growth as we build back better from Covid-19," said Ranil Jayawardena, the UK's minister for international trade.

Ghana's largest exports to the UK include mineral fuels and oil, preparations of fish, fruit, cocoa and cocoa preparations, a statement from the UK government website noted.

Its top imports from the UK include textiles, machinery and mechanical appliances, and chemical products.