BBC News World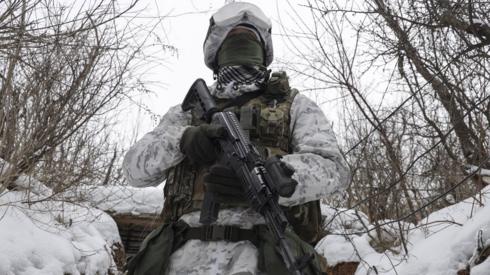 Top Stories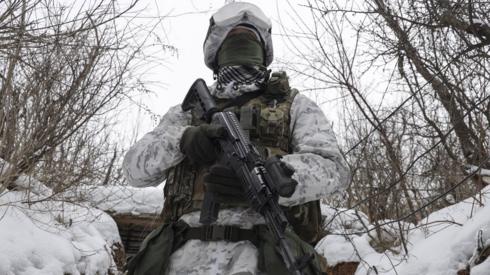 Featured Contents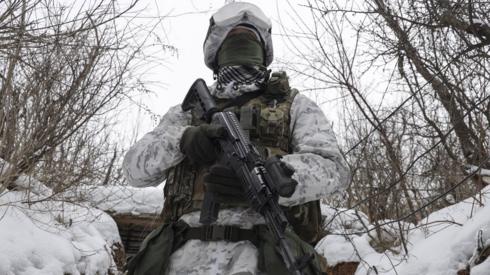 Latest Updates
By Emmanuel Onyango & Miriam Watsemba

BBC News, Nairobi and Kampala

Hours before his infrastructure speech in Pennsylvania, a bridge collapsed. This is how he reacted.

By Rajini Vaidyanathan

BBC South Asia Correspondent

By Chloe Hadjimatheou

BBC News

The group of friends from Kaduna borrowed smartphones from family members and made tripods out of wood.

By Jenny Hill

BBC Berlin correspondent

The agonies behind Ami Faku's ravishing songs

DJ Edu

Presenter of This Is Africa on BBC World Service

Image caption: Ami Faku stunned judges on The Voice South Africa

Ami Faku is an award-winning artist, and her ravishing, other-worldly vocals are sought after by South Africa's top producers.

She has a starring role in several songs that are massive hits at the moment, including the club favourite Asibe Happy, produced by Amapiano titans Kabza da Small and DJ Maphorisa, and Phakade Lami by Nomfundo Moh and also featuring Sha Sha.

But Faku is not an artist who has breezed in with ease and confidence, and she still puts herself through the mangle with every song she does.

"Phakade Lami was crazy. I did that verse three times. I was sceptical because the chorus was just perfect and I didn't want to ruin the song.

"But I went, I recorded it one time - it was terrible, second time - terrible. I spoke to Nomfundo's manager and told him 'don't put me on the song'.

"Then one time, 3am, 4am, which is my best time to get ideas, I got the right perfect melody."

Faku realised she had a magical voice when she saw the reaction she got from the congregation at the church where her father was a pastor.

She did not enjoy singing there, though, because she felt she had no choice. But she says she is grateful now because that soulful, "church" feel is a big part of the musician she is today.

"My family aren't really strict people they have always been supportive. I was the one who has always been negative regarding my talent. They've always said, 'No man, you can do this, do it, do it', but I was like, 'No it's not going to work out.'"

Luckily for her many fans, the desire to make music - coupled with all the positive feedback - did allow Faku to conquer her fear enough to enter The Voice South Africa.

She stunned the judges with her cover of Ordinary People, and though she did not win, was signed to the label associated with the TV show.

"It was great, I gained my confidence through these talent shows. I got to observe and see what's required.

"I'm not someone who is good with people so it was quite scary to watch all these confident people who looked like they were already winners.

"I got to learn from their mistakes. I noticed that people were not really themselves, they were easily adapting to what seemed cool at the time. So I just continued to be myself, because for me being myself has always gotten me far."

It has indeed. One of Faku's songs Uwrongo - which she did with Prince Kaybee, Shimza and Black Motion - made it on to former US President Barack Obama's playlist of favourite songs from 2020.

"It was crazy man, I really did not expect that at all, but I was happy because my dream has always been for people to connect with my music regardless of the language. Ever since I've just been challenging myself to do better."

You can hear DJ Edu's conversation with Ami Faku on This is Africa this Saturday on BBC World Service radio and partner stations across Africa

Tanzania parents to face arrest over school absentees

Aboubakar Famau

BBC News, Dodoma

Image caption: These students were among the few to turn up to the school in Dodoma this year

Parents of children who fail to go to school next week in Tanzania's capital, Dodoma, will be arrested.

That is an order from Anthony Mtaka, the regional commissioner for Dodoma and its surrounding area.

He made the emotional announcement during a visit to a local school on Friday, two weeks after the start of the academic year.

At that school only 67 of the 165 form one pupils had shown up.

It is believed that some parents allow their children to do petty jobs or allow them to become domestic workers.

Image caption: Anthony Mtaka gave an emotional address to this audience at a school in Dodoma

The governor said he would not stand for it.

"I can't build classes, put desks in classrooms, and you fail to take your child to school. I will make a thorough search from 04:00 from door to door, arresting those parents," Mr Mtaka warned.

Tunisian police thwart terror attack on tourists

BBC World Service

Newsroom

Tunisia's interior ministry says police have thwarted a planned terror attack targeting tourists.

The authorities say a Syrian woman who had intended to carry it out using an explosive belt has been jailed.

She is said to have received training from militants.

Tunisia suffered two mass shootings in 2015. In the first, 22 people were killed when gunmen opened fire at the Bardo National Museum in the capital, Tunis.

Three months later, 38 people died, 30 of them British, in a shooting at the tourist resort of Port El Kantaoui near Sousse.