Barafundle Bay: Popularity of remote beach leads to erosion fears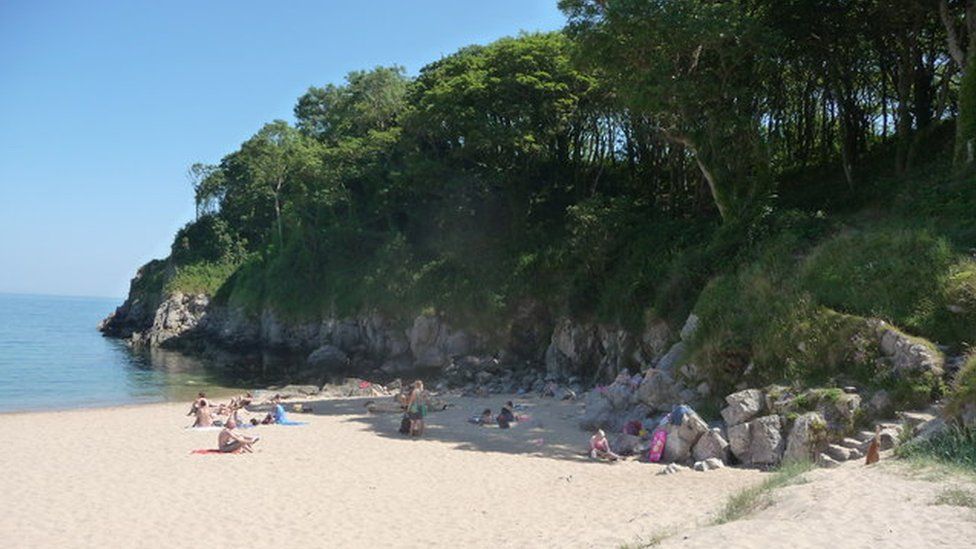 Tourists are being encouraged to visit a Pembrokeshire seaside resort instead of its more popular neighbouring bay in a bid to preserve the coastline.
The National Trust in Wales has asked visitors to spend their summers at Broad Haven South beach, rather than the popular but remote Barafundle Bay.
It is hoped diverting people away from the beach will reduce footpath erosion, littering and protect wildlife.
About 40,000 people are expected to visit Barafundle Bay during the summer.
Barafundle Bay is regularly named as one of the world's best beaches and in 2004 The Good Holiday Guide said it was the "best beach in Britain".
Another magazine voted the beach near Pembroke the best place in the United Kingdom for a picnic.
There is no road access directly to the beach - and the nearest car park at Stackpole Quay is about half a mile away down the Pembrokeshire Coast Path.
The National Trust has created a "seashore safari" on nearby Broad Haven South to encourage families away from Barafundle.
"We wanted to spread the love, so have created our seashore safari to show off the less popular areas," said Rhian Sula, of the National Trust.
"We are proud to work on this part of Wales' beautiful coastline... and want to ensure it remains special for visitors to enjoy for years to come."
Related Internet Links
The BBC is not responsible for the content of external sites.