Swansea Bay tidal lagoon rejection a crushing blow, says FM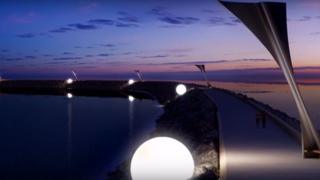 A decision by UK ministers to refuse to support the world's first tidal power lagoon has prompted a furious reaction from opposition politicians.
Business Secretary Greg Clark said the £1.3bn Swansea Bay energy project was not value for money.
First Minister Carwyn Jones, who had offered £200m in backing for the scheme, said the announcement was a "crushing blow" for Wales.
But Welsh Secretary Alun Cairns said the scheme "just did not stack up".
Mr Cairns has faced calls to resign from some Labour MPs in the wake of the announcement.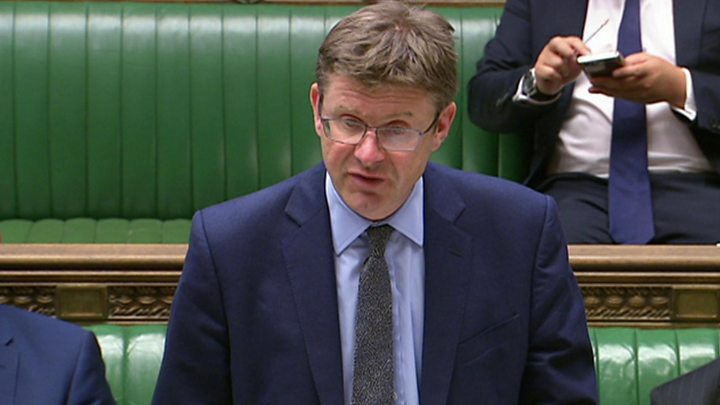 Mr Clark told the Commons: "Securing our energy needs into the future has to be done seriously and, when much cheaper alternatives exist, no individual project, and no particular technology, can proceed at any price."
Responding to the announcement, Mr Jones said: "The UK government has today dealt another crushing blow to Wales and the Swansea community."
Accusing UK ministers of "short-sightedness and complete lack of ambition", he said: "Despite our serious offer to help the UK government make this proposal work, they are letting this opportunity slip through their fingers".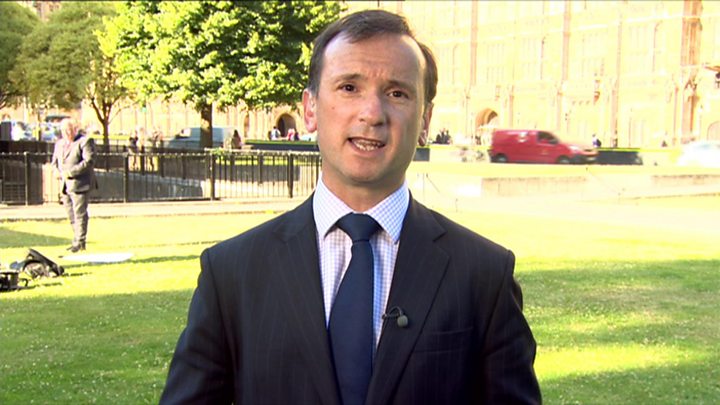 But Welsh Secretary Alun Cairns said: "I realise the disappointment this decision may cause, but ultimately this project did not meet the threshold for taxpayer value.
"I was an early and consistent supporter of the scheme and took it to Number 10.
"But after months of hard work by officials - the conclusion when taking a responsible approach to taxpayers money - is it just did not stack up."
There have been a number of calls among Labour MPs - including deputy Welsh leader Carolyn Harris - for Mr Cairns to go, despite the decision being in the hands of the business secretary.
Asked if he was considering his position, he replied: "Not at all, because I am proud of my record.
"I look to the £1.3bn city deal for Swansea and the £1.2bn city for Cardiff, or the financial settlement the Welsh government now gets," he added.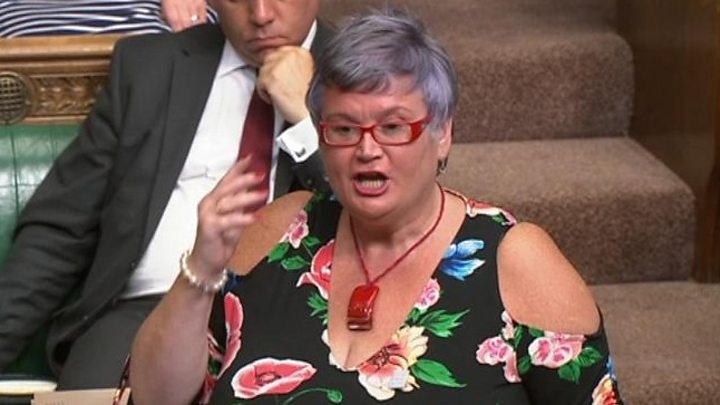 Labour MPs from the Swansea area were united in anger. Gower's Tonia Antoniazzi said it was a "disgraceful decision", while Swansea West's Geraint Davies said Mr Cairns had "failed Wales and must be replaced".
Ms Harris, who represents Swansea East, told the Commons Mr Clark would "never understand the anger and frustration in my city today".
Plaid Cymru's energy spokesperson, Liz Saville Roberts MP, said the UK government's decision "demonstrates the need for Wales to gain greater control over its own future".
The party has tabled a motion in the Welsh Assembly of no confidence in Mr Cairns.
Analysis by BBC Wales political correspondent Dan Davies
Given it had near unanimous support in Welsh politics, dismay at the lagoon's cancellation was to be expected.
Labour and Plaid Cymru are ramping up the pressure by calling for Alun Cairns to resign, but he isn't budging.
Anyway, it was Business Secretary Greg Clark who made the final decision, not Mr Cairns.
The dynamics within the Conservative party are more interesting than the opposition's brickbats.
Labour's Shadow Business Minister Bill Esterson said the UK government should be "ashamed" by what Mr Clark told MPs.
"It is another broken promise by the Conservative Party - we've seen lots of those recently too," he said.
The Welsh Conservatives in the assembly had lobbied for the UK government to back the project.
South Wales West Conservatives AM Suzy Davies said the rejection was "desperately depressing" for Swansea and the wider region.
"Since day one, we've been incredibly supportive of the concept and worked tirelessly to make it a reality," she said.