Llanelli fly infestation: Residents plan to protest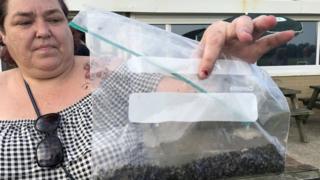 Residents say they are prepared to take to the streets in protest over the fly problem in Llanelli.
People have described "biblical" numbers of insects in the town over the past few weeks, and said there would be a march if levels increased.
AMG Resources scrap metal site is thought to be the "most likely" source.
The company, which is currently being investigated by Natural Resources Wales (NRW), has yet to comment on the infestation.
Many residents have said the number of flies has fallen over the past few days but they were concerned swarms would re-emerge in the next spell of warm weather.
Glanymor resident, Amanda Carter, who organised a public meeting held on Monday evening, said there would be a march through the affected areas if the high numbers of flies returned.
"We're prepared to march to continue pressure on the authorities and the company to sort this out," she said.
"This level of fly infestation is not acceptable, we're not prepared to put up with it again.
"We're all praying to God this is the end of it."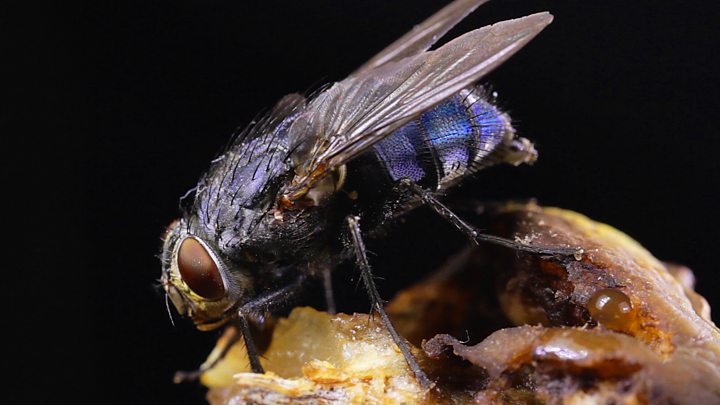 NRW, which has taken responsibility for the flies from Carmarthenshire County Council, said it was continuing to work with AMG Resources.
Paul Gibson, from NRW, said: "Scrap metal and unwashed plastics were found on site which could be linked to the recent fly incident.
"These materials have now been removed and we are investigating the circumstances that led to the receipt of the waste.
"We will be reviewing the site's environmental permit to add increased waste type restrictions and enhanced pest control measures and our officers will continue to visit the site until we are satisfied no further action is needed."