Llanelli flies prompt Carmarthenshire council probe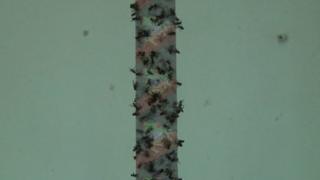 A mysterious fly infestation in a Carmarthenshire town is so bad residents said some have resorted to eating dinner in the car.
People's homes in parts of Llanelli have faced hundreds of flies coming in each day over the last couple of weeks.
But they have found fly-catching materials and sprays are not combating the problem.
Carmarthenshire council said health officials are trying to work out why there is such an issue.
"This infestation of flies is affecting a lot of people's work, health, how they sleep and how they eat. I've got friends who have chosen to eat in their cars because they can't cook and can't prepare food," said resident Rachel Dyer.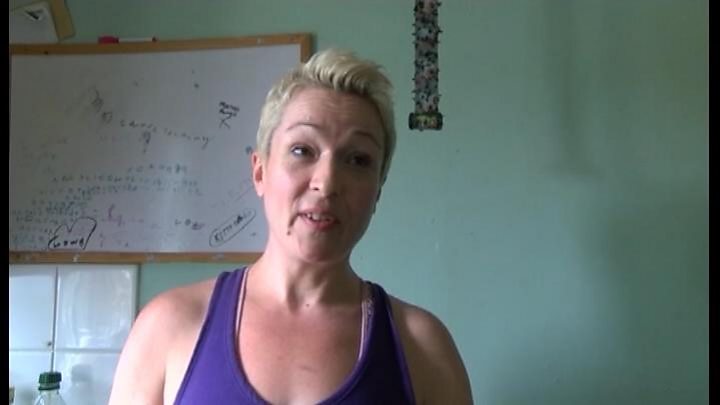 "You've got to cover every drink, every meal immediately otherwise there's three flies floating in your drink."
She added: "I've actually considered moving out because I cannot cope with this until September.
"We can't sleep and if you sit there for a minute, there's at least six of them on you at any given minute.
"My mum's lived in Llanelli for nearly 50 years and she says she's never seen anything like it in all of those years."
Llanelli town councillor Sean Rees, of Glanymor ward, said he had received a number of messages from residents and "something needs to be done" about the problem.
'Around the clock'
"It's quite a serious issue here. You can tell by some of the conditions and looking at the properties at how disgusting it really is," he said.
"We've been told by the authorities that investigations are under way and they are looking at a few sites, but I think in the meantime residents need to be supported.
"There's been situations in the ward over the last few years where we've had issues with flies but nothing to this extent."
The council said it was working "around the clock" to try and establish the source of the flies
Councillor Philip Hughes, executive board member for public protection, added: "Working closely with a number of partner organisations, our officers are doing all they can to try to locate the source of the problem. This work is on-going."