800 jobs cut as Virgin Media to shut Swansea call centre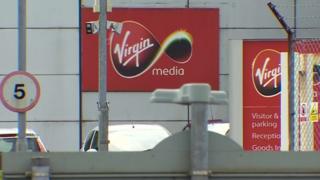 Almost 800 jobs are set to be axed as Virgin Media closes its call centre in Swansea.
The telecommunications firm's plans to cut its number of UK customer service bases from eight to four, centralising operations in Manchester.
A total of 772 jobs will go in Llansamlet, 552 staff positions and 220 sub contractors.
Virgin Media's chief executive Tom Mockridge said the company planned to "completely exit" the site in 2019.
But Swansea council's leader Rob Stewart said the company owes the city "a debt" and called for an urgent meeting to discuss keeping the jobs in Llansamlet.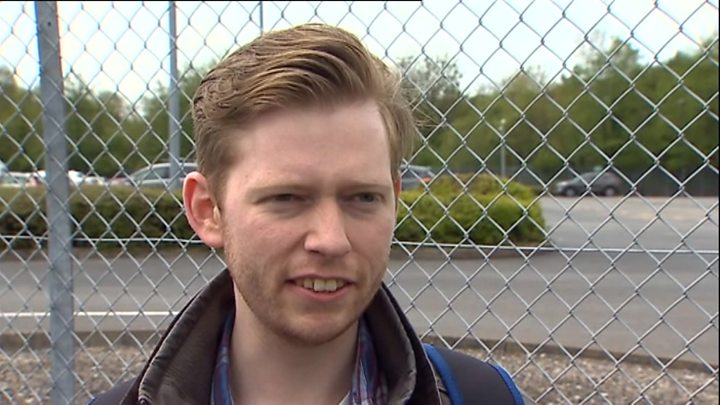 The Welsh Government said it would support affected workers.
The firm offers fixed and mobile telephone, television and broadband services to homes and businesses.
The site was described as a "centre of excellence" for customer service and fault management when it was set-up at Matrix Court in the Swansea Enterprise Zone in 2012.
Swansea MP Carolyn Harris said of the closure: "I am absolutely devastated for my city and everyone who relies on them [Virgin Media] for work."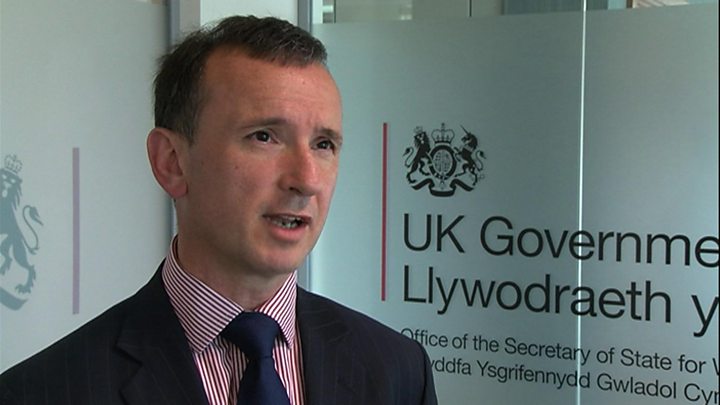 She said the city had been "good friends" to the company and described the decision to move jobs to Manchester as "shocking".
Mr Mockridge said the move was based on a decision to create "four regional customer services hubs".
He added: "We are now working with and supporting all employees who have been asked to relocate, who may be in a role at risk of redundancy or who may wish to take another role with Virgin Media or one of our partners."
Of the 552 customer operations roles, 470 will be transferred to the company's Manchester base.
The 220 sub contractors are employees of Virgin Media's on-site partner, Sitel, and these jobs will transfer to Glasgow.
Calling for an urgent meeting with the company, Mr Stewart said: "We believe that Virgin and their contractor Sitel have a bright future in Swansea.
"But if we cannot get this decision overturned we will use a team Swansea approach bringing together Jobcentre Plus and our major employers such as TUi and Admiral to explore all local redeployment opportunities that are available."
Conservative South Wales West AM Suzy Davies wants the Welsh Government to help with support and retraining for employees affected.
Swansea West MP Geraint Davies called it "a catastrophe", adding: "It's a big blow for Swansea and means we need to work twice as hard to get more inward investment and get more jobs."
Economy Secretary Ken Skates said the new was "extremely disappointing", adding the Welsh Government would help workers find alternative work.
He said: "We will use the forthcoming 45 day consultation period to work closely with the company, Swansea council and other partners exploring all available options in a bid to achieve the best possible outcome for staff."
Analysis by BBC Wales Economics Correspondent Sarah Dickins
News that Virgin Media plans to close its centre at Llansamlet is a clear shock to the city and to Wales. It is a reminder of how quickly our economy is changing.
The news will be worrying for the nearly 800 employees in Swansea but industry insiders expect they will be snapped up by other employers for similar work.
Telecomms firm Openreach has already suggested Virgin media employees look at their vacancies.
Also, a survey of member firms by the Welsh Contact Centre Forum shows they expect the number of people in Wales who work in contact centres - 32,000 - to rise by 9% this year.
While Virgin Media suggests the main reason is a strategy to centre its operations on four upgraded sites, it also admits 500 jobs will go across the UK as part of the announcement.
The digital media sector is particularly competitive at the moment both in terms of supplying broadband and programming.
New platforms like Netflix and Amazon are challenging not only established broadcasters but also younger firms like Virgin Media.
When margins are tight, that's when organisations focus on new ways of reducing costs - like advanced automation.