Wales' woman bishop: 'Some won't take communion from me'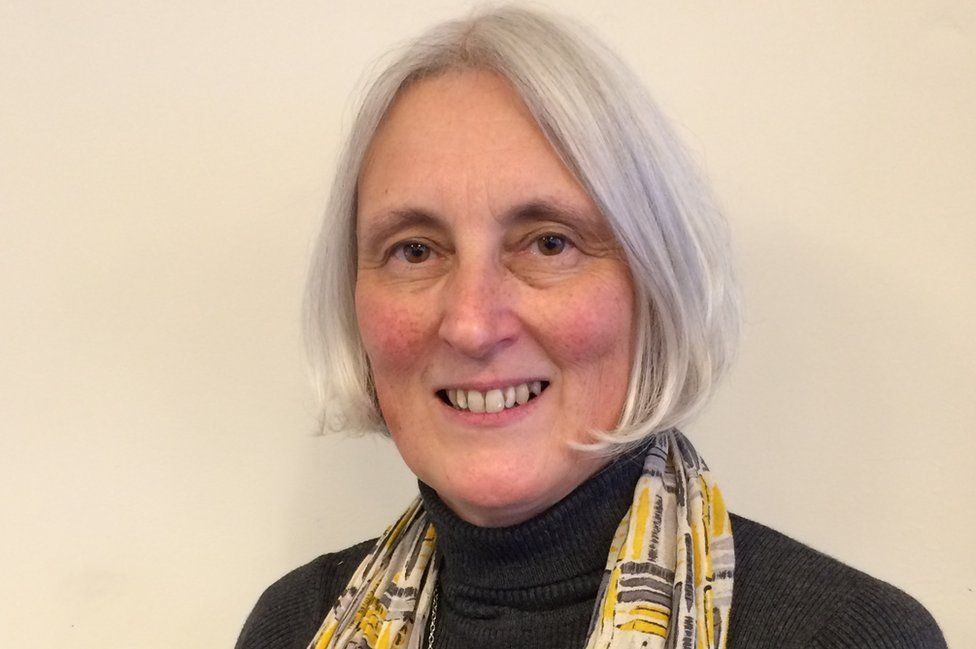 Wales' first woman bishop has spoken of her continuing battle against views that she is "different" from some within the church.
The Right Reverend Joanna Penberthy, Bishop of St Davids, said some men would not take communion from her.
She told BBC Wales' The Hour programme while those who had thought a woman could not be a bishop had treated her with respect, she still faced difficulties in the role.
The diocese has been asked to comment.
"All those men in our diocese who don't think that women could be bishops have treated me with respect and so they accept my authority," she said.
"But they don't accept that I am able to celebrate the sacrament so they couldn't receive communion from me or be ordained by me."
She added: "It's hard to have a group of people in the diocese who see women as that different."
She has previously spoken out about the discrimination she faced but said she could accept not everybody would be happy with her appointment.
The decision to allow women bishops was made following a vote in 2013.
Bishop Penberthy will be appearing on The Hour debate on Monday 16 April at 10:40 BST on BBC1 Wales