Failed asylum man's suicide after studying dream destroyed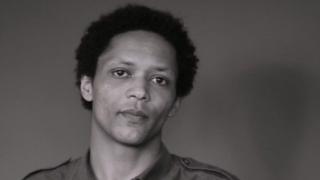 An asylum seeker found dead in Swansea marina killed himself after his dreams of studying in the UK were dashed, an inquest has heard.
Eyob Tefera, from Ethiopia, tried to claim asylum twice after he arrived in the UK in 2015 but his applications failed.
The 27-year-old's body was found in the marina in September after he drowned.
An inquest heard he had become destitute and fed up of life after his application was refused.
Acting senior coroner Colin Phillips concluded Mr Tefera died "as a consequence of his own actions" and recorded the cause of his death as suicide by drowning.
You might also be interested in these stories
Eyob Tefera's death sparks support call
The end of the Calais 'Jungle'
Islamic State's rule of law in Libya
Poverty fears for asylum seekers
The Swansea inquest was told how Mr Tefera travelled to the UK in 2015 after witnessing atrocities committed by the Islamic State group in Libya.
He had spent time in the refugee camp known as the Jungle in Calais before arriving in the UK and moving to Swansea.
It was said he had been "exposed to some horrific incidents in his life" and became paranoid following the murder of a close friend in Bristol.
In a statement, his friend Mohammed Sahid said after his application for asylum failed, Mr Tefera had become sad and worried saying his "wish of studying was ruined".
Chris Matthews, who runs a charity which tried to help Mr Tefera, told the inquest he believed he had suffered from post-traumatic stress disorder after the atrocities he had seen.
Mr Tefera had tried to take his own life on a previous occasion and was admitted to Morriston hospital.
A report from a mental health liaison nurse said he had admitted he was "tired of life" due to his failed asylum attempts and having an "unsuitable housing situation".
He is thought to have taken his own life after attending a party at a friend's house to celebrate Ethiopian New Year.