Pembrokeshire register office faces demolition under £1m plans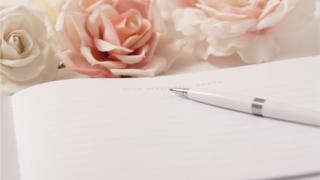 Wedding venues, youth services and libraries could be closed in Pembrokeshire as the council tries to save about £1m.
The authority wants to close some facilities and open a community hub in Haverfordwest in a bid to put services under one roof.
Despite having ceremonies booked, the town's Cherry Grove register office could be demolished under the plans.
The council hopes to cut building costs and make services more accessible.
It comes as the authority looks set to impose a 12.5% council tax increase.
The authority, which has predicted a £18.6m funding gap for 2018/19, hopes by combining services it can sell off buildings and save in the region of £1m.
It also hopes by selling some buildings it can avoid future repair bills with some of the properties already needing work.
Services set to be hit by the changes include customer service and day centres, gyms, libraries and youth clubs.
Smaller communities including Neyland, Narberth, Newport and Crymych could lose facilities, with the potential for a mobile bus to be introduced to replace them.
Services would be shared between communities in Fishguard and Goodwick, Pembroke and Pembroke Dock, and Tenby and Saundersfoot.
A report to the council said couples could seek compensation if 2019 weddings have been paid for in full at the register office.
Other sites under consideration to be sold or have services relocated include:
Dew Street library, Haverfordwest - could be demolished, sold or turned into housing;
Picton House - the Grade II building needs repairs;
Milford Town Hall - could be sold;
Old library building in Milford - in the process of being sold, the building needs repairs;
Pembroke Dock Library - could be sold for potential retail;
The council said "a review of the services and facilities" would be carried out and a formal consultation would be held.