Swansea Walkabout bar worker's lift death was accidental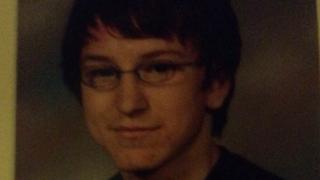 The death of a Walkabout bar worker who was crushed by chairs in a lift was accidental, the jury at an inquest has concluded.
Cyran Stewart, 20, was moving furniture at the Swansea venue when he became pinned against the side of the lift on 24 February 2014.
He died at Morriston Hospital four days later from his injuries.
The inquest at Swansea Civic Centre heard staff who had previously got stuck in the lift had not reported it.
The jury was told Mr Stewart had loaded eight 20kg (44lbs) chairs into the lift, which meant the safety gate could not be closed.
As a result, he had to override the safety mechanism of the inner door to get it to move.
As the lift ascended, the leg of an upturned chair caught on the ledge of the ground floor causing furniture to shift, crushing him against the lift wall.
Emergency services were called at about 03:20 GMT after a colleague heard screaming and realised Mr Stewart was trapped.
The lift came to a halt short of the ground floor and staff tried to free it by turning an emergency wheel in the basement.
Mr Stewart, originally from Shifnal in Shropshire, was unresponsive after being released by firefighters.
The inquest jury was told Intertain - the firm which owned the venue at the time - used health and safety consultants Perry Scott Nash (PSN) to carry out audits, investigate accidents and incidents.
Sandra Moore, then a service manager for PSN, said staff at the venue were able to report any incidents which could then be investigated further.
Near misses, slips, trips or cuts were all expected to be reported, she said, adding that someone getting stuck or trapped in the lift would definitely count as an incident.
"There weren't any reported," she told the court.
Glen Watts, who worked as a service engineer for Pickerings Lifts when Mr Stewart died, said he would service the lift once every six months and was called out to breakdowns with it "many times" or "once a month or maybe twice".
Mr Watts said the lift was "very old" and "in need of modernisation".
Acting Senior Coroner Colin Phillips said despite having concerns about the software used to track the maintenance of the lift, he would not be producing a prevention of future deaths report.