Swansea man's ice slip £11,000 compensation battle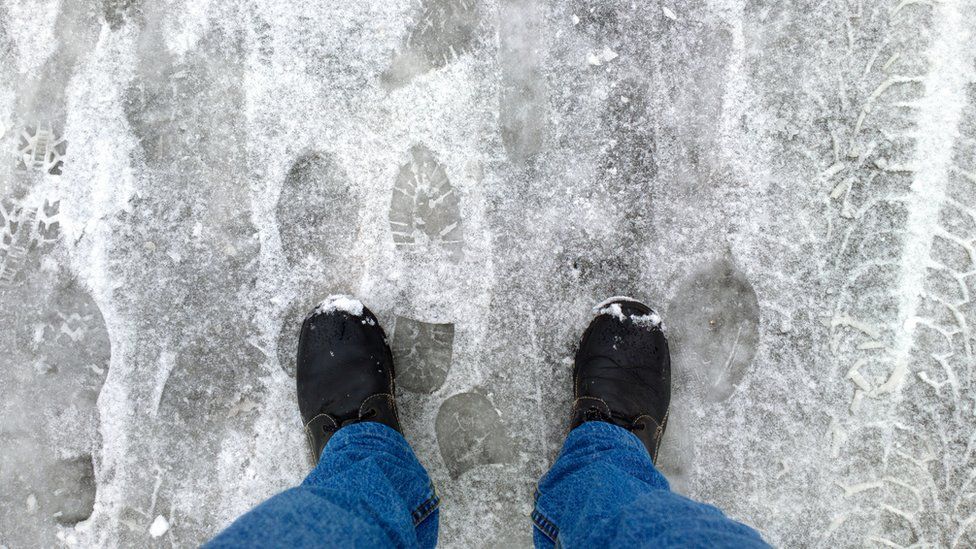 An 83-year-old man is locked in a court battle for compensation after breaking his ankle when he slipped on ice.
Swansea council insists it cannot be blamed for extreme winter weather.
Ivor Cook, from Sketty, had his negligence claim rejected at the county court but has taken his fight to London's Appeal Court.
Mr Cook wants an £11,000 payout for the accident, which happened in the Bush car park in December 2012, claiming the council did not properly grit the area.
In December 2016, a judge at Swansea County Court ruled the council had taken all reasonable steps to prevent such accidents.
But Mr Cook is challenging that decision, claiming the authority should have had a more "proactive" gritting policy.
His fall happened at about 10:30 on a morning when temperatures had dipped below freezing, the court heard.
Council officers had been warned a freeze was imminent and dispatched gritting lorries in the early hours, but they had a limited supply of gritting salt which was earmarked for highways.
Bush car park is unmanned, the Appeal Court heard, and the council relied on the public and passing officials to let it know when there was an ice hazard.
Timothy Petts, for the authority, said: "The council does not pre-emptively grit car parks and its evidence was that to do so would cause difficulties in maintaining its minimum grit levels."
Mr Cook's legal team argued the council should have been more proactive to rapidly respond to ice hazards.
His barrister, Judith Burns, said the council should have been found in breach of its duty of care.
Three senior judges have reserved their decision on Mr Cook's appeal to an unspecified date.