Caldey Island: Sex offender evaded justice at abbey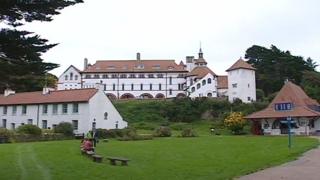 A fugitive child sex offender fled to a Pembrokeshire island's abbey to evade justice and remained there for seven years, it has been revealed.
Paul Ashton, from Sussex, went on the run in 2004 charged with possessing indecent images of children.
When he was discovered at Caldey Island in 2011, more indecent images were found on his computer in the monastery.
He was arrested and brought to justice after a visitor recognised him from a Crimestoppers "Most Wanted" list.
The revelation comes after it emerged six women have been paid compensation by Caldey Abbey after they were abused by a monk on Caldey Island in the 1970s and 1980s.
Since that information came to light last week, a further five women have come forward accusing Father Thaddeus Kotik of abusing them.
Allegations were made to the abbey in 1990 but complaints were not passed on to police.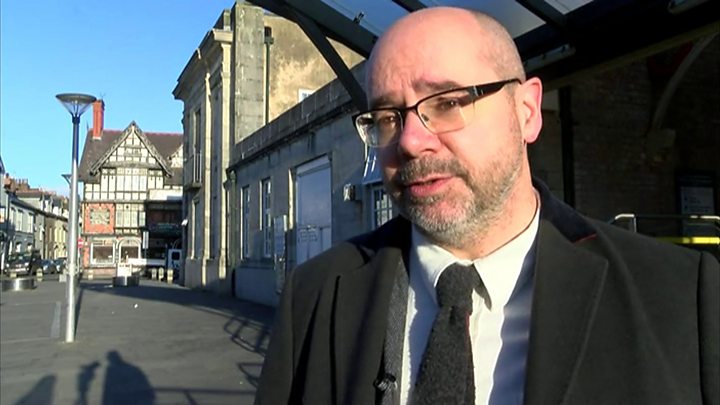 Dyfed Powys Police was eventually made aware of the allegations in 2014 but could not prosecute Kotik as he died in 1992.
The current abbot, Brother Daniel van Santvoort, has apologised the complaints were not referred to police sooner.
Ashton is understood to have arrived on Caldey Island as a guest in 2004, but stayed and moved into the clock tower which overlooks the island.
He was provided with accommodation and food by the monks, who knew him by his alias Robert Judd.
A source said: "When Robert arrived he offered to help and made himself indispensable.
"He operated the island's satellite internet and phone system, managed online accommodation bookings and the accounts and worked in the mail room.
"He put himself in an ideal position."
Ashton had absconded from his home in Bracklesham Bay, West Sussex after Sussex Police executed a search warrant and confiscated computers in 2004.
In July 2011, an anonymous call was made to Crimestoppers by someone who had seen Ashton's face on its "Most Wanted" list, and he was arrested on the island.
Sussex Police said: "They recognised the picture as a man working in south Wales but under a different name… police were informed and local officers swiftly arrested him in relation to the Sussex inquiry.
"More computer equipment containing further images was also found."
Ashton, then aged 59, pleaded guilty at Chichester Crown Court to possessing more than 5,000 indecent images of children on his computers, hard drives and USB sticks.
He was jailed for 30 months in March 2012 and was placed on the Sex Offenders' Register for life.
Caldey Abbey has been asked to comment.