Victim's 'regret' over Caldey Island monk abuse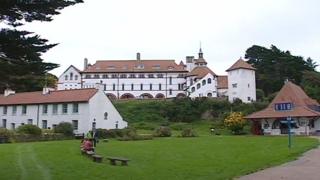 A woman who was one of six children abused by a monk on Caldey Island in the 1970s and 1980s has said she "bitterly regrets" he was never jailed.
She said she was told "not to rock the boat" when she reported the abuse by Father Thaddeus Kotik, who lived on the Pembrokeshire island for 45 years.
Caldey Abbey has since paid compensation to the six women.
It comes as a journalist who investigated the case said "very many people" were victims of the abuse.
Dyfed-Powys Police has said it investigated the claims in 2014 and 2016 but could not prosecute as Kotik died in 1992.
Journalist Amanda Gearing, who has spoken to victims, said the victims involved believe visitors to the island - which is popular with day trippers because of its monastery - were grabbed from the path by Kotik and assaulted behind bushes.
She said they were hoping anybody else affected would come forward, adding they wanted an apology from the abbey.
Children's Commissioner for Wales, Sally Holland, has urged other victims to contact police and said she would meet faith leaders to discuss child protection and children's rights.
"In light of this recent news, I will be writing to the monastery on Caldey Island for further information about their child protection systems, to ensure that any child or young person that visits the island and its churches is now safe," she added.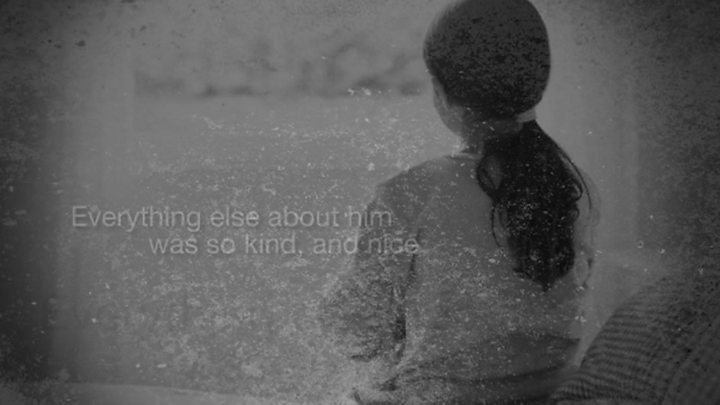 Speaking out about what happened, one of the victims, who cannot be named, said Kotik gained the trust of families, sometimes by offering sweets and other times by helping with the children's first Holy Communion.
"He was different with all of the families. He spotted the weak spots, thought of the things they most wanted," she said.
"He would go into the shop and get various religious statues," she said.
"He'd work out, through the parents, the way in to those children. He made friends with them. None of us realised actually what he up to, what he was really about.
"He was a very calm, un-angry person, I mean you wouldn't have in a million years thought he would be who he was."
She said the children found the situation "very disconcerting".
"Children will normalise things if their parents seem to approve everything," she added.
"You go 'perhaps this just happens occasionally and [he] is an odd person'."
But when she did eventually tell her family, she said she was told not to take planned court proceedings against Kotik further.
She said their reaction was: "'Just don't rock the boat... because everyone will know. So please don't take this further'. Which of course I bitterly regret.
"Because he should have been in jail. Even if he only lived another year... but he should have been in jail. He shouldn't have been protected."
Since then, she said the abuse had "marred" her whole outlook on life - she has trust issues in her relationships and in the workplace, and is "hyper-vigilant" with her own children.
"It has a horrible effect on you because you end up doubting yourself," she added.
Meanwhile, journalist Ms Gearing told BBC Wales she believed there could be many more victims.
She said: "There was a typical pattern of behaviour where he assaulted children.
"He did that by inveigling himself into the lives of the parents, gaining the trust of the parents and then taking the children, most often in groups, and offending against them in groups.
"This is why some children know that other children have been abused because they have seen it when they were children.
"A lot of them knew each other but they also knew that many of the day trippers who also came to the island and holiday makers were offended against but they don't have a way of contacting them."
Ms Gearing explained: "Even if they might have just been a day tripper, we know he hid in the bushes, he grabbed kids off the path and assaulted them and let them go.
"It might be just a memory someone has and a child might even have reported that to their parents, and the parents might have said, 'that was a nightmare' or 'that couldn't have happened'."
'No apology'
She said it was impossible to estimate numbers, but added: "We are not sure of the extent of it but we do know it will be very many people."
Mrs Gearing said as well as wanting other victims to have recognition of their experiences, the families involved also wanted an apology from the abbey, which they have not received, despite the compensation payout.
Some victims' "earliest memories" were of the abuse, which she said indicated they were babies or toddlers when it first happened until they were away from the island.
"It's difficult to tell from exactly what age. The abuse ranged from touching offences to rape," she said.