Baglan prison: Planned site's restriction concern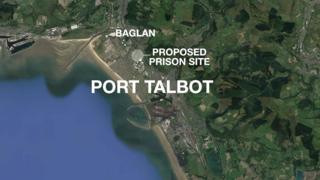 Plans to build a super-prison in Neath Port Talbot could be affected by restrictions on the use of the site.
The site on Baglan Industrial Park in Port Talbot was chosen by the Ministry of Justice as its preferred option to house 1,600 inmates earlier this year.
But BBC Wales has seen documents which suggest the land should only be used as an industrial park.
The Welsh Government said no decision on the site's future had been made.
The site, located close to the M4, is owned by the Welsh Government.
There is a covenant on the land which is a legal agreement which can restrict how land is used.
It also states it should not be used for any "offensive noisy or dangerous trade business, manufacture or occupation of for any purpose or in any manner which may be a nuisance to... the owners or occupiers of neighbouring or adjacent premises".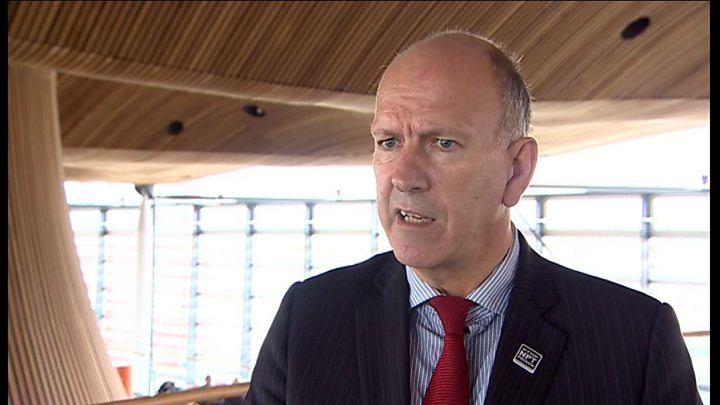 Aberavon AM David Rees raised the issue of the covenant with First Minister Carwyn Jones in the Senedd on Tuesday.
Mr Rees said: "It's quite clear that this piece of land, which is in an enterprise zone, should be used for industrial purposes.
"It's in the heart of the community, which is different to any other applications which have been made for prisons in Wales.
"So we need to look carefully at what is the purpose of this land, what do they actually expect to achieve out of this land and if they want economic growth, a prison is not it."
A Welsh Government spokesman said: "Should the Ministry of Justice wish to proceed with acquiring the site, this would have to be addressed."
'Lot of anguish'
Plans to build a Category C prison in Port Talbot have provoked anger among many people.
Last month more than 250 people attended a public meeting in Aberavon to discuss the plans with local politicians and UK government officials.
Some residents have expressed their concern about the close proximity of the proposed development to schools, care homes and local businesses.
Plaid Cymru councillor for Aberavon, Nigel Thomas Hunt, said: "Over 40% of all school children in Neath Port Talbot will be so close to this proposed prison.
"There's a lot of anguish, there's a lot of anxiety. They [the UK government] are going to face robust and diligent resistance from the local community."
But others have welcomed it as an opportunity to create jobs in the area and benefit businesses further along the supply chain.
The UK government has already said it will engage with the local community about its plans to build a prison through a public consultation, which is expected to take place during the autumn.