Sexual abuse counselling service could close over funding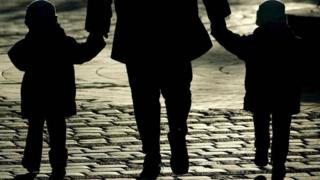 A charity helping survivors of childhood sexual abuse in parts of west Wales may have to close because of a lack of funds.
Seren has been offering face-to-face counselling to victims of abuse for 20 years in Cardigan, Carmarthen and Haverfordwest.
The charity received a one off payment from the Welsh Government in 2016, covering a third of its income.
If no more money comes in, Seren may close as early as March 2018.
The group currently gets the majority of its funding from charitable donations and trust funds.
Trustee Kay Anstee said: "There is a huge demand for our service and we are the only service that offers face-to-face counselling in rural Wales.
"The number of referrals just increases year on year. I get at least one enquiry every day."
She said applications were being made for cash but Seren was competing with other charities and money was often given to new projects.
Seren has shut its waiting list due to the lack of funding, although it says all 38 people currently on the list will receive counselling.
The Welsh Government made a one-off donation of £10,000 to the charity in 2016 to deal with its waiting list but said it has received no further applications for funding.
A spokesman said: "While the majority of support for victims of child abuse is funded by the Ministry of Justice via Police and Crime Commissioners, we provide funding to a number of organisations and local authorities who offer support for victims of sexual abuse, including those who experienced abuse as children."