Swansea University wins award for ovarian cancer test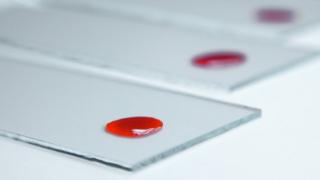 Researchers at Swansea University have won an international award for a new ovarian cancer test.
It can diagnose cancer in just a few minutes, using a drop of blood.
The Swansea team said it was quicker, more accurate, less expensive and more portable than a current test.
Prof Steve Conlan said the i3S Hovione Capital Health Innovation prize meant the team could start "moving our device from the lab to the patient".
The test, which was developed using nanotechnology, will not require any specialist or professional to operate.
"Whilst there is much work to be done, this is an important step towards the better and earlier diagnosis of patients with ovarian cancer," he said.