Planners refuse a huge poultry unit near Llangadog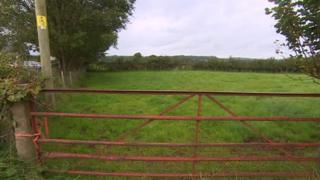 Plans for a barn housing up to 32,000 free-range hens have been rejected by Carmarthenshire council.
The unit on Godre Garreg farm, near Llangadog, would have included space for packing millions of eggs.
There were 79 objections and a 1,300-signature petition, with complaints focusing on smell, proximity to houses and increased traffic.
Despite being recommended to approve the plan, nine of the 12 councillors rejected it.
Chairman of the planning committee councillor Alun Lenny said: "This has been an exceptionally difficult case and I am aware it has caused some discomfort in the area."