Thrill seekers land speed record attempt at Pendine Sands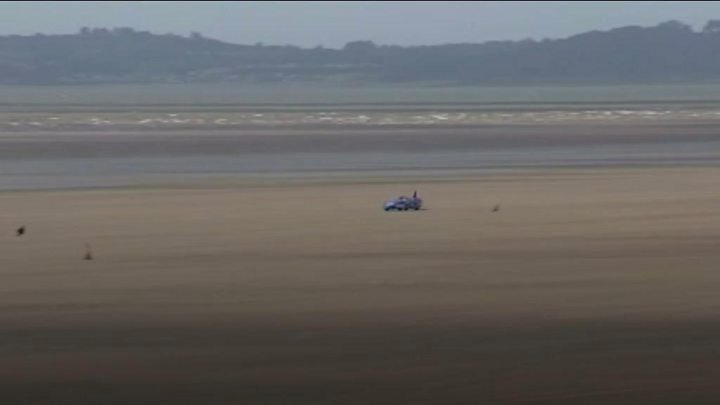 World land speed records are being attempted on a Carmarthenshire beach this weekend.
Custom-built vehicles and powerful motorbikes are attempting world and European best times at Pendine Sands, on Carmarthen Bay's shore.
Pendine became synonymous with land speed attempts since Sir Malcolm Campbell broke the record in the legendary Blue Bird in the 1920s.
Welshman JG Parry-Thomas died trying to break the record at Pendine in 1927.
A businessman who said he nearly died in a high-speed motorcycle crash at an event last September raced for the first time on Saturday since suffering life-threatening injuries.
Zef Eisenberg, founder of the Maximuscle nutrition brand, broke 11 bones in the crash.
He attempted to break the existing sand speed record of 184mph (296 km/h) on his gas turbine bike.
"Pendine Sands marks the next significant milestone in my recovery following last year's death defying 230mph crash," Mr Eisenberg, an entrepreneur from Guernsey, said ahead of the attempt.
The event, by Straightliners, takes place at Pendine Sands on Saturday and Sunday and speeds will need to be officially verified.