Road closures lifted after Ironman Wales triathlon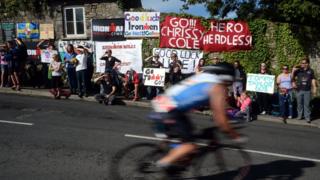 Road closures have ended in south Pembrokeshire after Tenby hosted the Ironman Wales triathlon.
More than 2,000 athletes from 45 countries took part with a 2.4-mile (3.9km) swim, a 112-mile (180 km) bike ride and a 26 mile (42 km) run.
The event is said to be worth £3.7m to the economy, with one trader calling it "the most important day of the year".
Meanwhile, local competitor Robert James, 50, has learned to swim in the last year so he can compete.
Ironman Wales has just struck a new five year deal with Pembrokeshire council which will see the event remain in the county until 2021.
Among the local competitors taking part was Mr James from Eglwyswrw, who runs a cafe in Efailwen.
He decided to "do something positive" to help him cope with the grief of losing his father.
But he admitted he could not even swim this time last year.
He took lessons and has trained six days a week for eight months in preparation.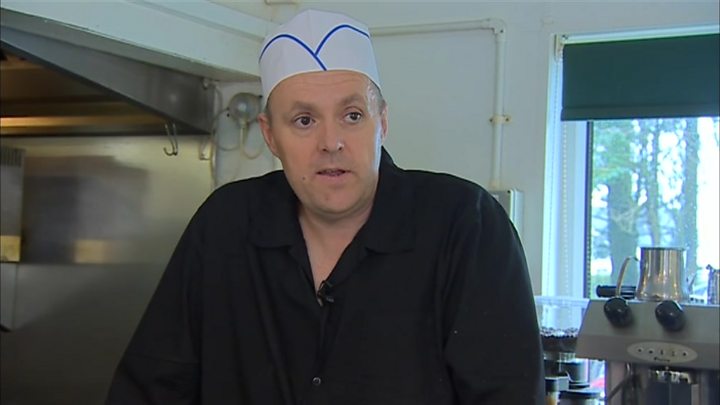 Cafe shop boss Fern Lewis described the event as "the most important day of the year" for her business.
"We saw Ironman growing in the area and it sparked people's interest in the sport and healthy eating," she said.
Referring to the competition, she added: "There was a bit of resistance at the start. But bit by bit people have really embraced it.
"The town becomes electric in the run up to the day."