Neath sinkhole raises mines safety fears on street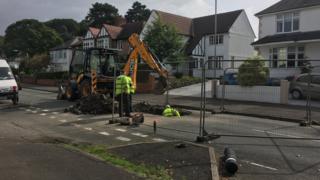 A sinkhole has appeared on a Neath street, raising safety fears more may appear due to the old mine workings in the area.
Part of Beechwood Avenue, Cimla, was closed and mines investigators are expected to investigate.
Councillor John Warman called it "disturbing", saying three sinkholes - collapses to the surface of the road - had appeared in the area in the past.
He said the area is "littered with old mines workings".
In January 2016, nearby Cimla Road was cordoned off because of a sinkhole discovery, with it only 1.5ft (0.5m) wide on the surface but collapsing below to 20ft (6m) deep.
It was eventually filled with 64 tonnes of concrete and stone.
Traffic is being diverted around the new sinkhole, which is small on the surface but Mr Warman, a county councillor for the Cimla ward, says it "drops quite deep into the ground".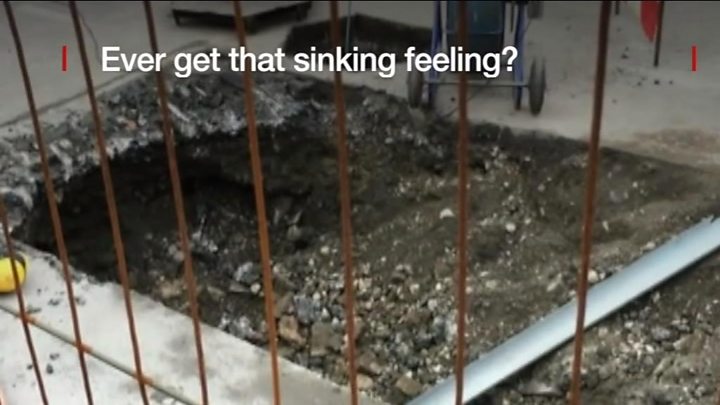 "This is quite disturbing for people living nearby," he said. "The whole area is riddled with old mineshafts and this needs further investigation."
A Neath Port Talbot council spokesman said the area was quickly cordoned off after the problem came to light.
"Inspections have been undertaken by British Coal, in association with any historic mining issues, and Welsh Water, in connection with the foul sewers in the area," he added.
"Investigations are on-going to establish the exact size of the void."
He said workers were on standby to fill the hole and reopen the road as soon as possible.