£35m and 560 jobs from Swansea city plans, study finds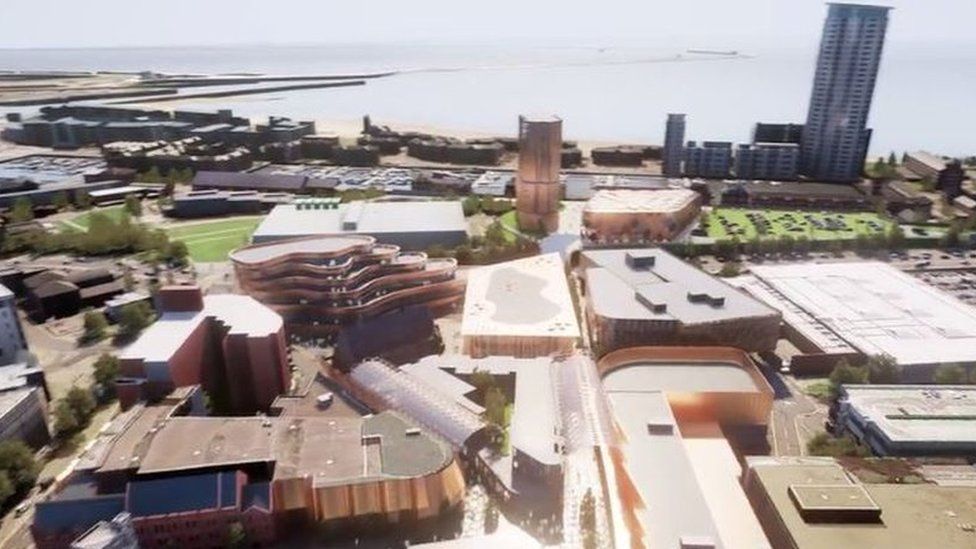 Plans for a £500m regeneration of Swansea centre will generate £35.4m for the economy and create 560 jobs over two years, an independent study found.
The first stage plan includes a 3,500-capacity indoor arena, a digital square, hotel and car park on the leisure centre car park site and a foot bridge over Oystermouth road.
The second phase includes shops, restaurants, cafes and a cinema on the former St David's shopping centre site.
It is hoped the first phase will be up and running by 2020 and will be a "catalyst" for other city centre sites.
The council said current proposals to cut funding to its regeneration department by £280,000 will not hamper efforts to transform the city centre.
While the project has been largely welcomed, Tesco and Swansea Market traders and the leisure centre raised concerns over road safety, fears of becoming isolated and loss of light, respectively.
A report has also warned it may be hard to attract a department store in the current market.
Council leader Rob Stewart said the development was "vitally important to the city centre".
He said: "It's important that local firms are part of the development so that the jobs local people need are created locally and the money we spend on building our new city stays within and benefits the region.
"These new jobs will contribute to the 35,000 new jobs we plan to create from the Swansea Bay City Deal and other projects."
Ambassador Theatre Group has been appointed to run the digital indoor arena, which will attract up to 200 days of concerts, exhibitions and other events every year.