Carmarthenshire firms warned over bogus Microsoft calls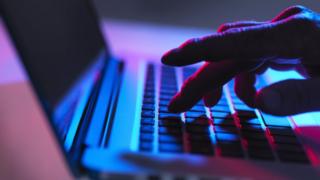 Businesses in Carmarthenshire have been warned about a phone scam where callers pretend to be from computer giant Microsoft.
The rogue callers charge between £100 and £300 to gain remote control of computers and pretend to fix a problem.
But in some instances programmes are installed to gain access at any time and take extra payments without the victim knowing.
Carmarthenshire council said people should protect themselves.
"Do not allow remote access to your computer," said Jim Jones, the authority's executive board member for public protection.
"Hang up the phone when you identify that the call is uninvited.
"Never divulge passwords or pin numbers. Microsoft or someone on their behalf will never call you.
"If you believe you have already been a victim get your computer checked for any additional programmes or software that may have been installed and contact your bank to stop any further payments being taken."