Man accused of having bomb-making manuals and IS magazine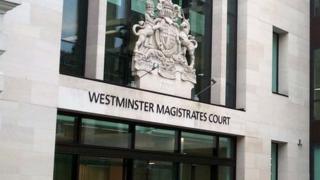 A man has appeared in court accused of having instructions on carrying out knife attacks and bomb-making manuals.
Lee Edwards Griffiths, 26, of Swansea, allegedly had copies of so-called Islamic State magazine Rumyiah and the Anarchist Cookbook.
He is charged with five counts of possessing information which may be useful to someone who commits or prepares acts of terrorism.
He was remanded into custody by Westminster magistrates on Thursday.
The court was also told he had videos showing prisoners being stabbed to death or blown up with a homemade explosive device.
Mr Griffiths will appear at the Old Bailey on 6 February.